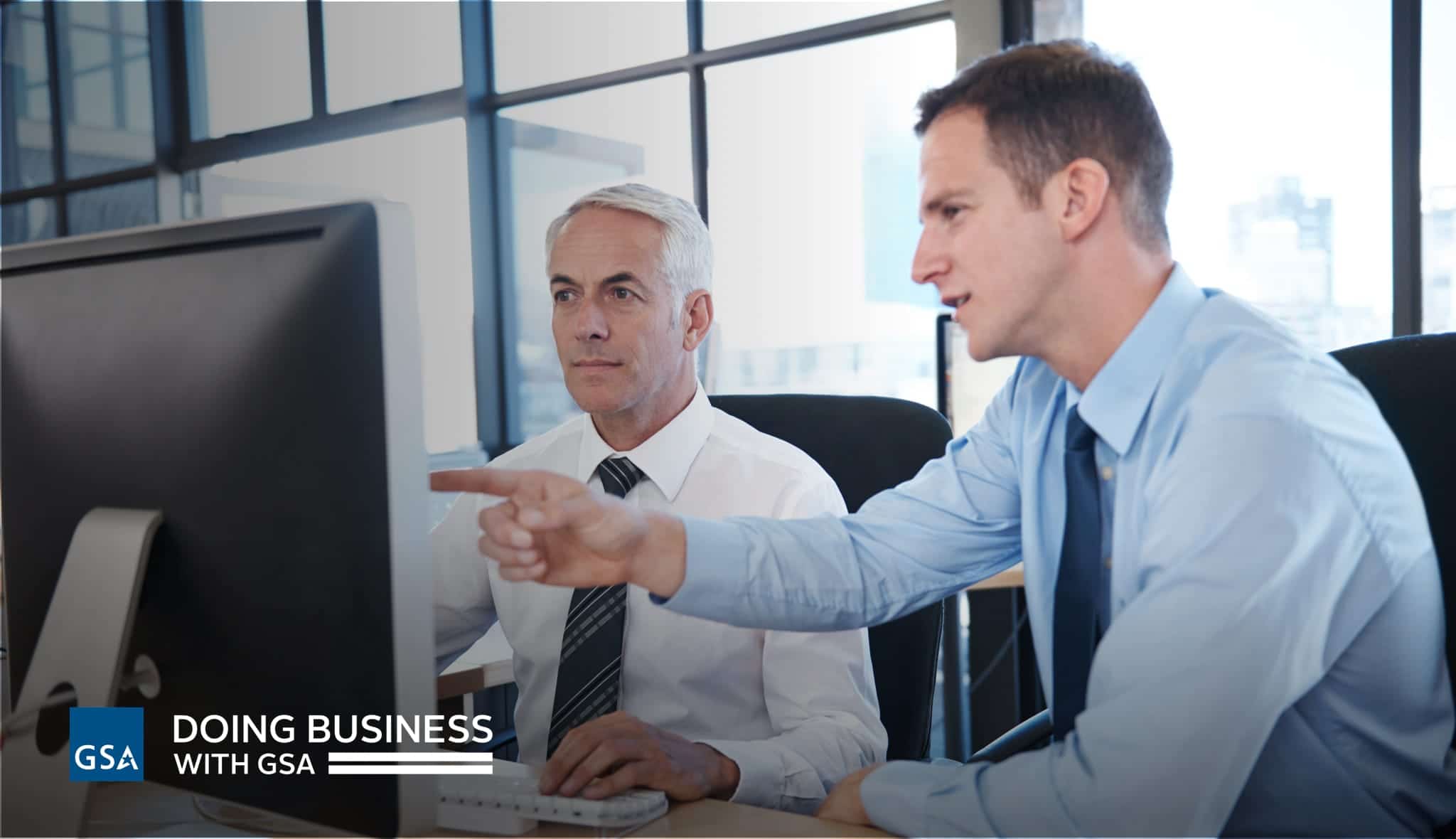 GSA OSBU BRAND COMMUNICATIONS
LISTEN
The General Services Administration, one of the Federal government's largest agencies which oversees $66 billion of procurement annually, needed to update communications for its Office of Small Business Utilization (OSBU). Namely, they needed materials that would guide small businesses through the steps required to attain a GSA contract and how to become successful with that contract.
Their goal: We need videos that will help guide small business in using our services. At the same time, we can create a new look for the office altogether.
ADVISE
All collateral should match. Colors, fonts, and design elements will be merged in a set of branding that defines OSBU and can easily exist under the GSA umbrella. The videos and supporting materials should all be pulled together by this overarching look and tone.
Our recommendations:
Be clear

—Let's condense and simplify complex information to make your services more approachable.

Be organized

—Part of simplifying means we should break information down into easy-to-digest pieces.

Be comprehensive

—Use the branding elements and new organizational methods across all your communications.

Be sustainable

—We'll create elements so that it's easy for your team to utilize them without outside help.
SERVICES USED
Strategy
Concept Development
Content Creation
Content Organization
Consulting
Collateral Design
Branding
Print Management
Interactive Development
Video Scripting
Motion Graphics
ABOUT GSA
The GSA serves the U.S. government and military in many ways, including overseeing real estate and buildings, developing management policies, and providing private-sector solutions. The organization provides countless resources, support, and information with an overarching mission geared at improving effectiveness and efficiency of American government.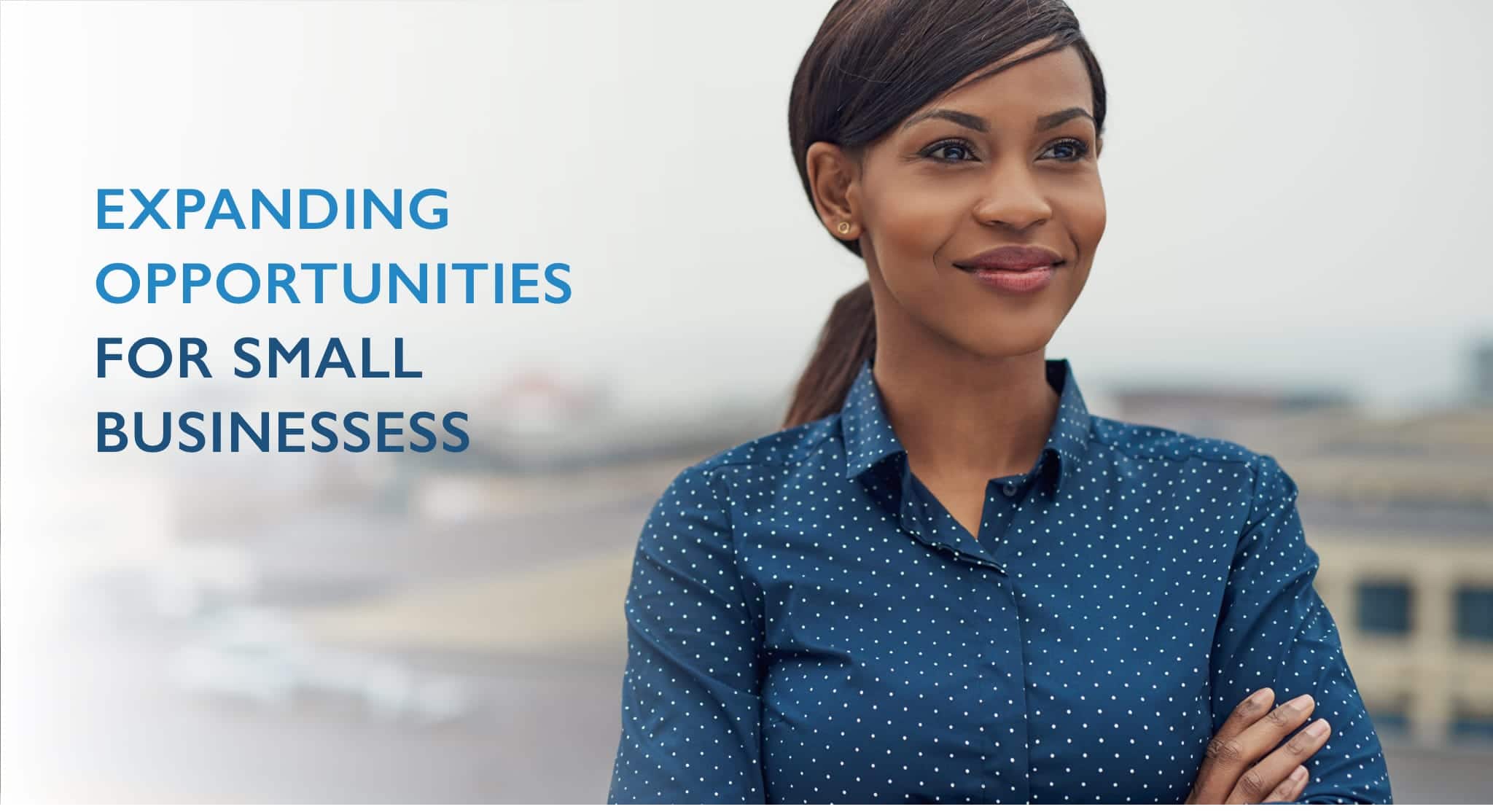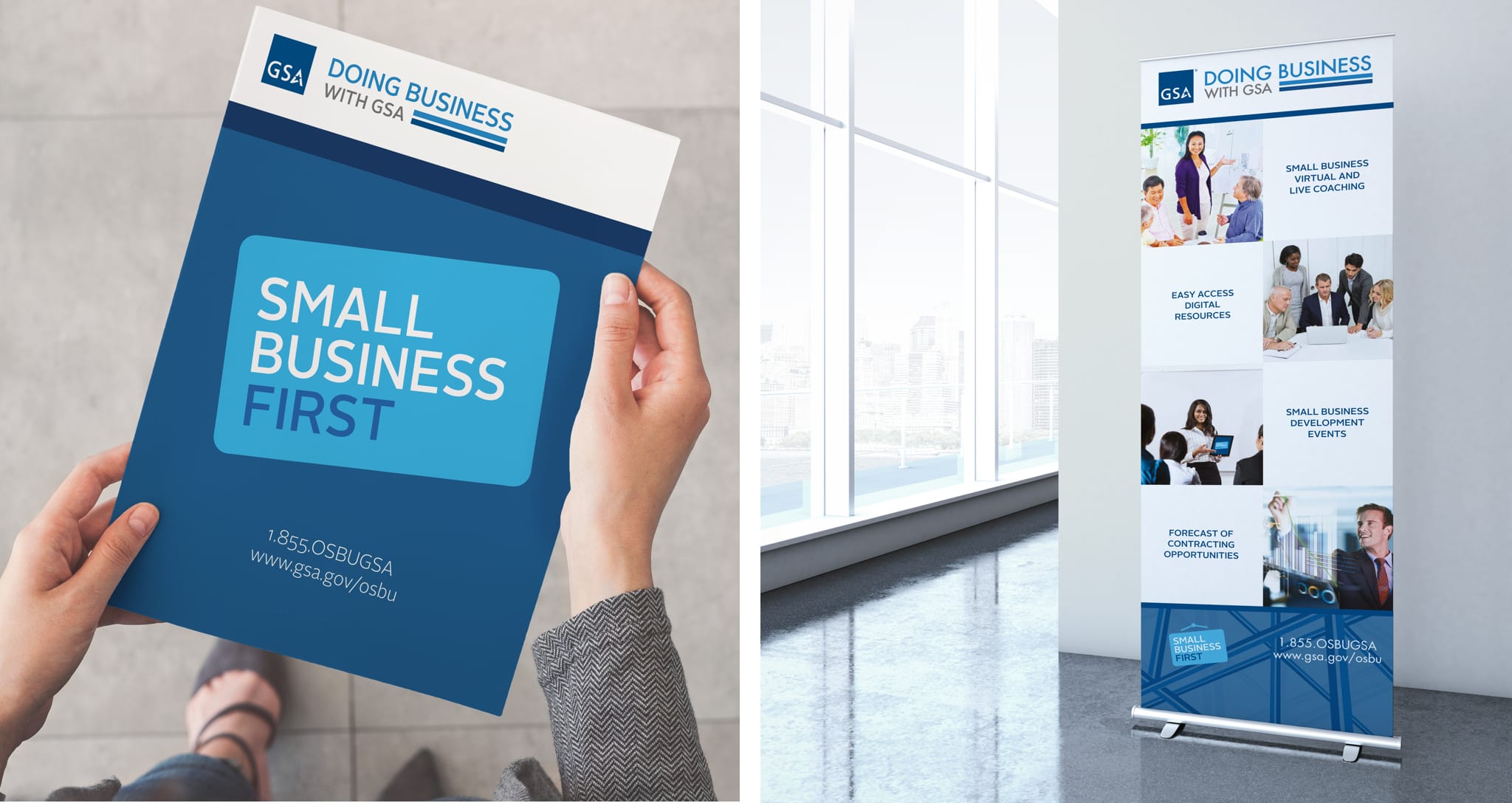 EXECUTE
We worked collaboratively with GSA OSBU to create a distinct brand presence that would be approved against GSA guidelines. From that, an online informational video series called "Doing Business with GSA" was produced, which featured seven chapters explaining how to attain a GSA contract and use it successfully.
Additionally, we developed a set of custom icons as visual cues for key information areas, engaging Microsoft PowerPoint and Word templates that could be easily updated by internal personnel, and a tradeshow booth design. The booth design was supported with other collateral, including sell sheets that transformed dense information into easy-to-follow infographics.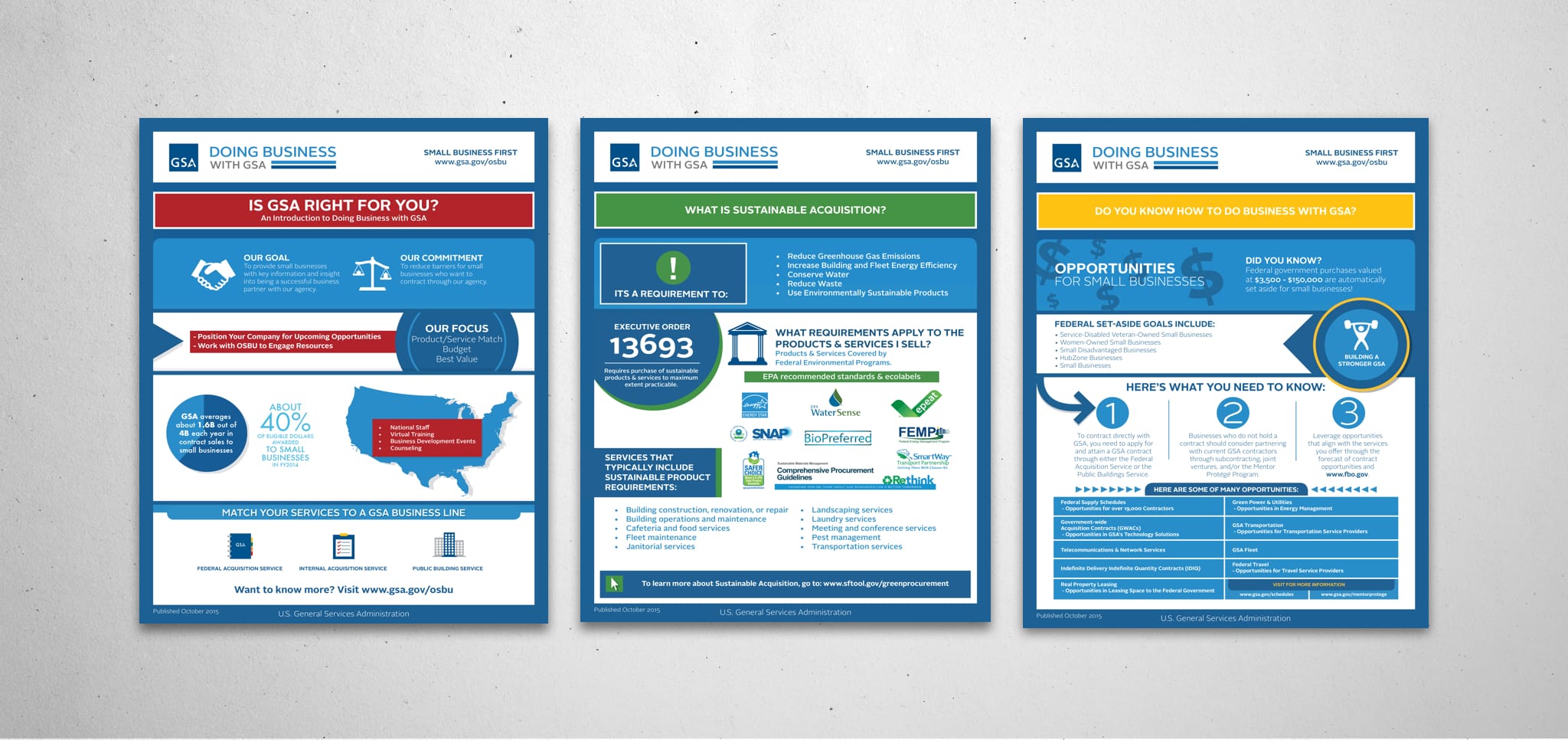 EVALUATE
The new elements came together in a visually interesting, yet professional execution that built an engaging brand experience for viewers. Where many customers may have been turned off by specialized terminology and mountains of information, approachable designs and formatting made the transfer of important information much easier.
A measurable increase in generated inquiries from small businesses resulted from the branding refresh, video series, and supporting collateral, which is why the GSA Office of Small Business Utilization continues to rely on these resources today.