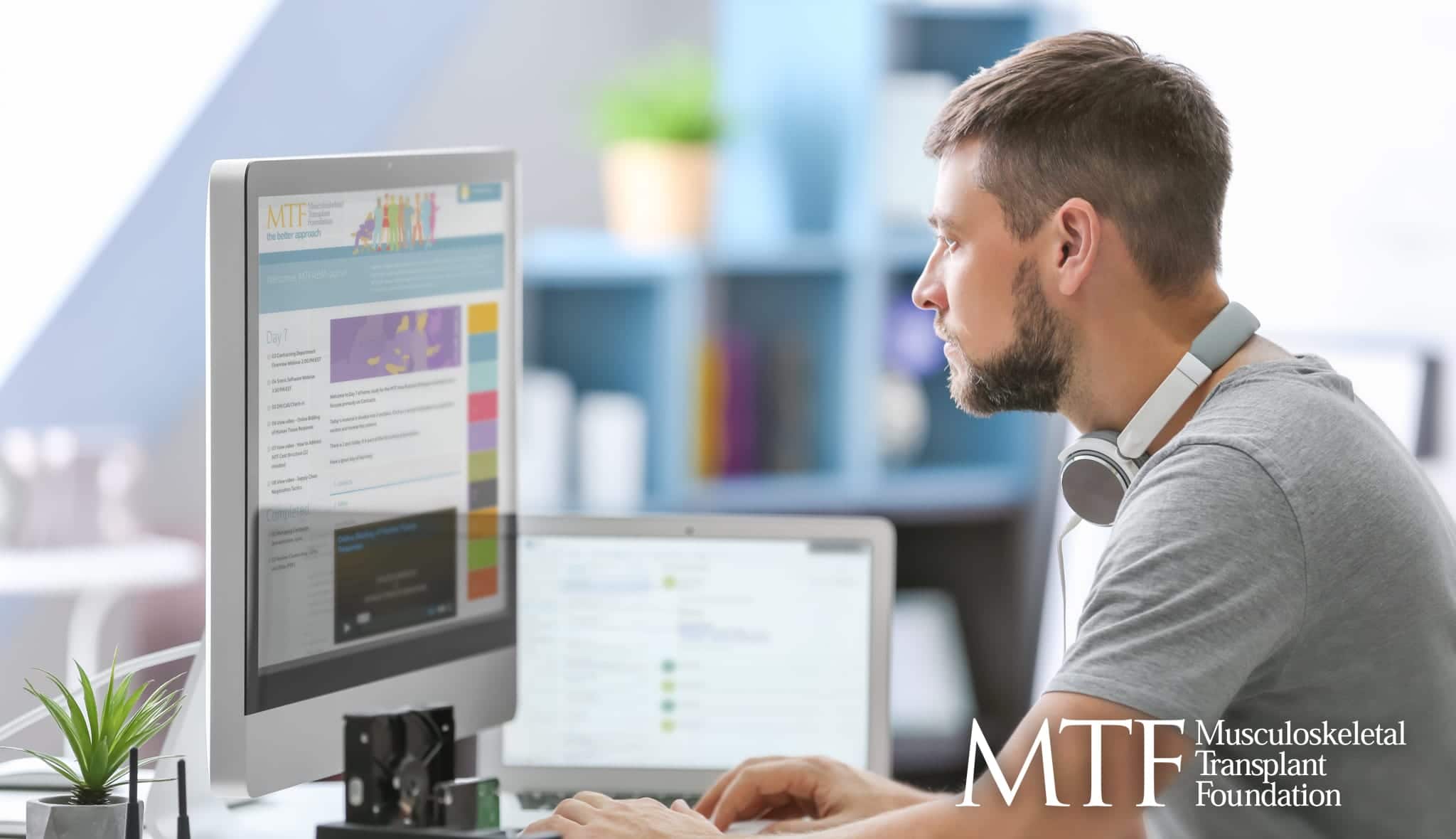 MTF TRAINING PORTAL
LISTEN
On the cusp of a huge rebranding, MTF wanted to focus less on individual product sales and more on client relationships. Sales team members were reassigned to attend to clients in a specific region.
Their goal: Our new "area business managers" are positioned to forge lasting client relationships. Now we need to teach them how.
ADVISE
The solution is a learning portal that will quickly give employees the tools they need to perform in this new relationship-centric environment. Each individual will be responsible for completing the training within the timeline, while the platform gives management a bird's-eye view of overall progress.
Our recommendations:
Make it official

—Make training mandatory, and provide a kit with the resources needed

Round it out

—Team members should know the products and company from top to bottom

Make it flow

—Structure content based on how people learn

Keep it interesting

—Make the module interactive and user-friendly for a better experience
SERVICES USED
Program Strategy
Research & Development
Program Design & Implementation
Content Creation
Instructional Content Design
Instructional Training
Reporting & Analytics
ABOUT MTF BIOLOGICS
Formerly the Musculoskeletal Transplant Foundation, MTF Biologics is a medical organization that boasts the largest tissue bank in the world. With a steadfast dedication to providing safe, high-quality allograft tissue, they continually fulfill their mission to serve patients, honor donors, and advance science for the good of all.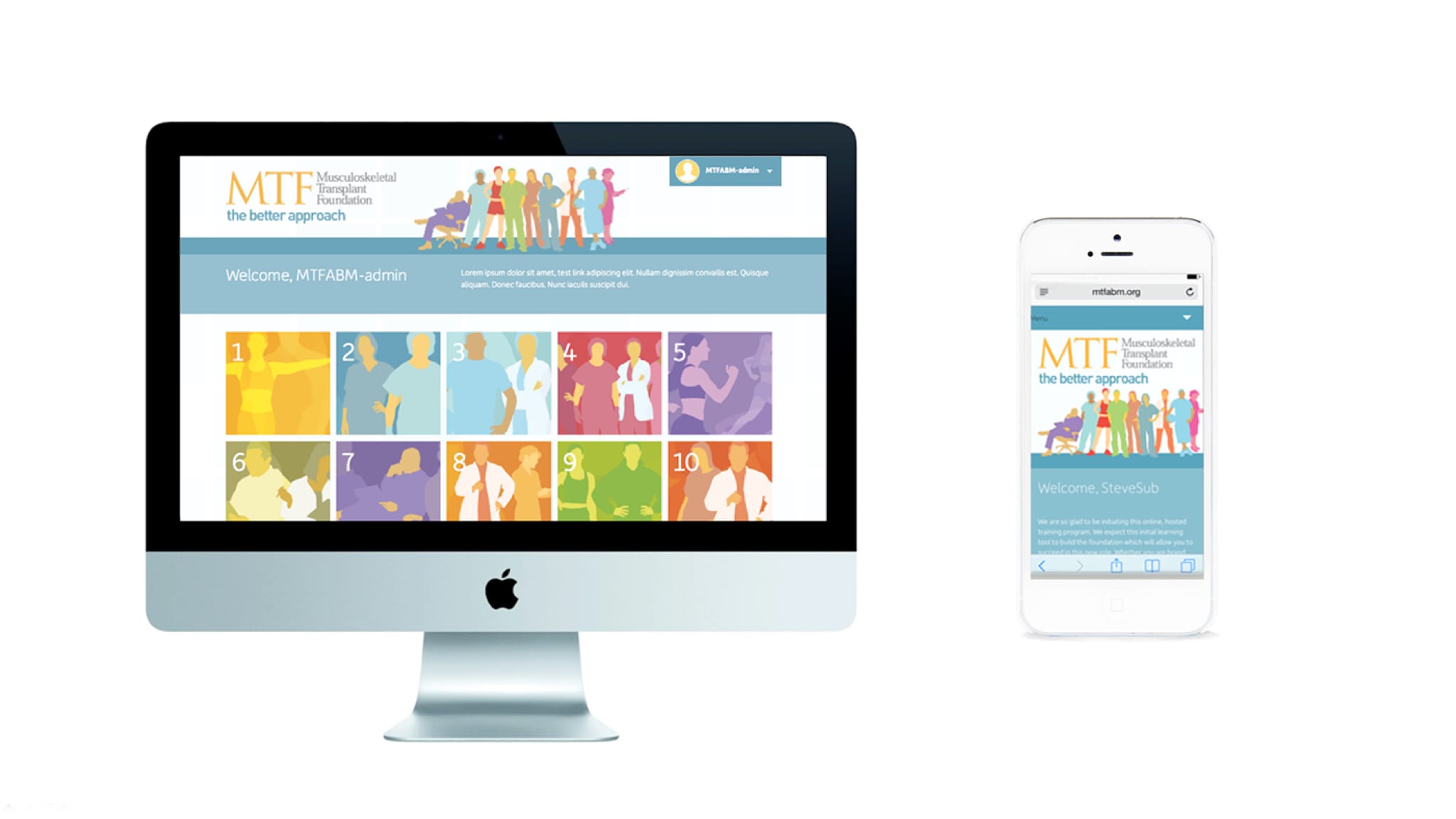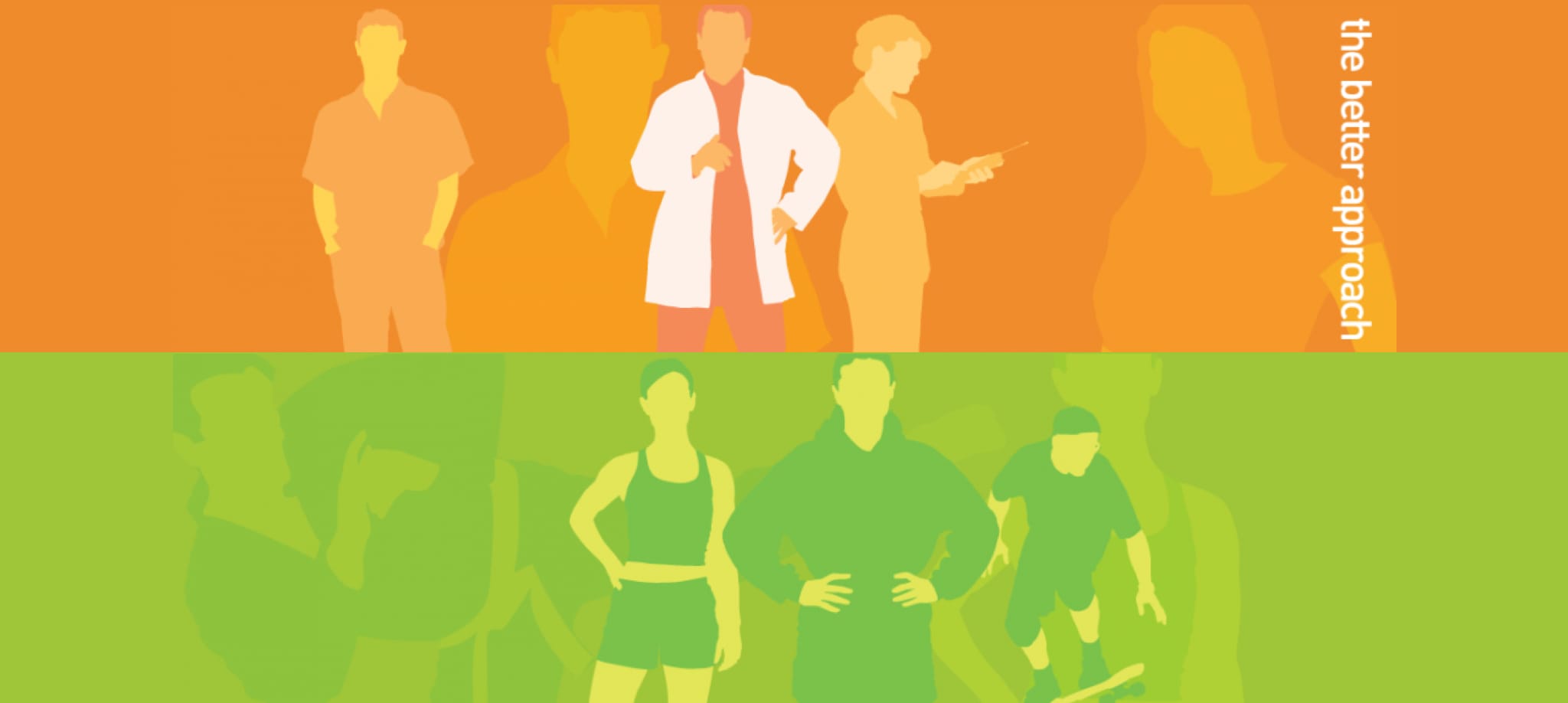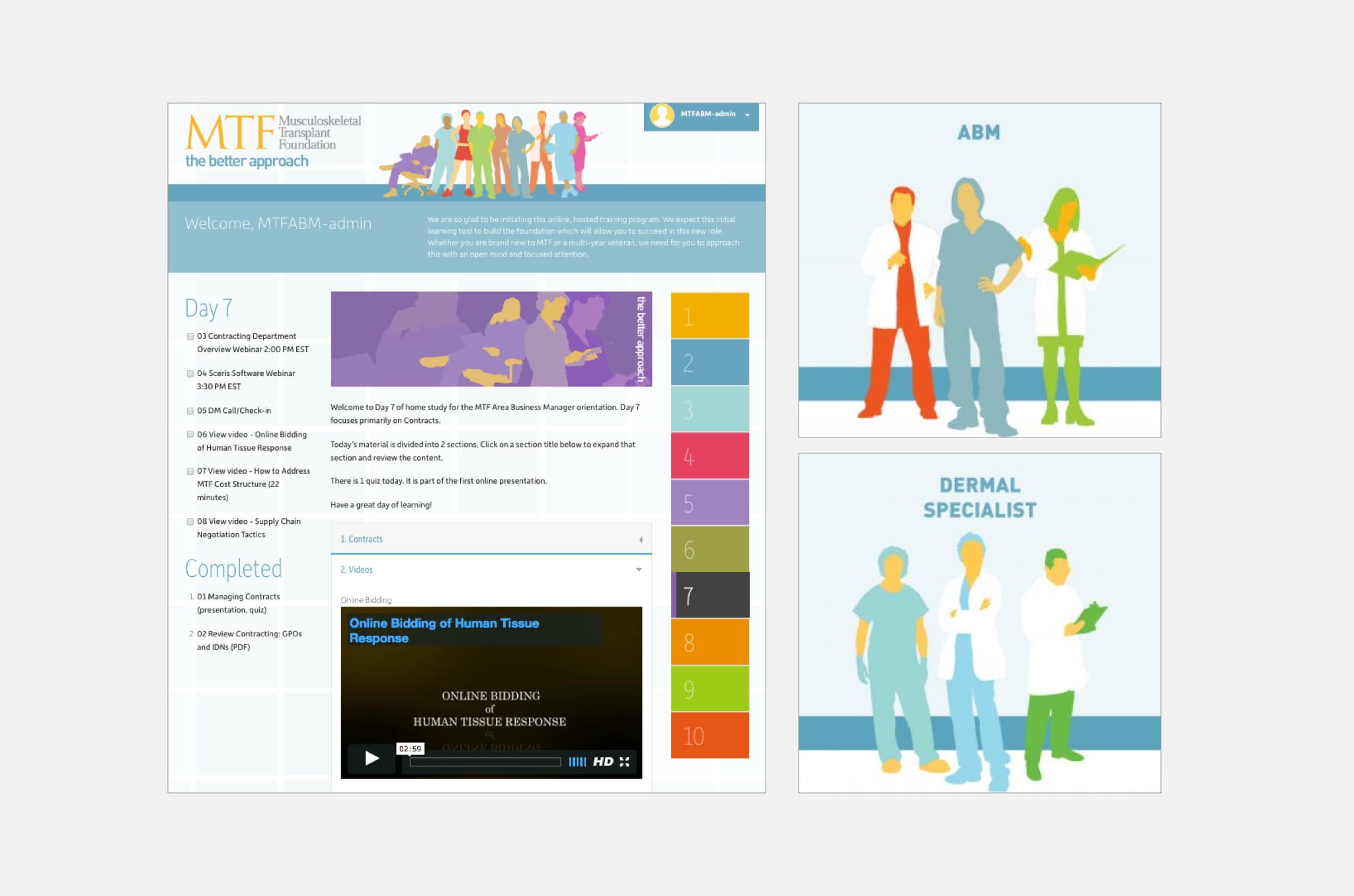 EXECUTE
A fluid design process allowed us to produce content right away while continually gathering input from the client. Information design laid the foundation for all content, and special attention was paid to integrating the overarching brand, as far as look and tonality.
The training portal was designed to guide employees through a 10-day personal training session. A custom messenger bag was sent to each home, containing the materials needed to complete the course.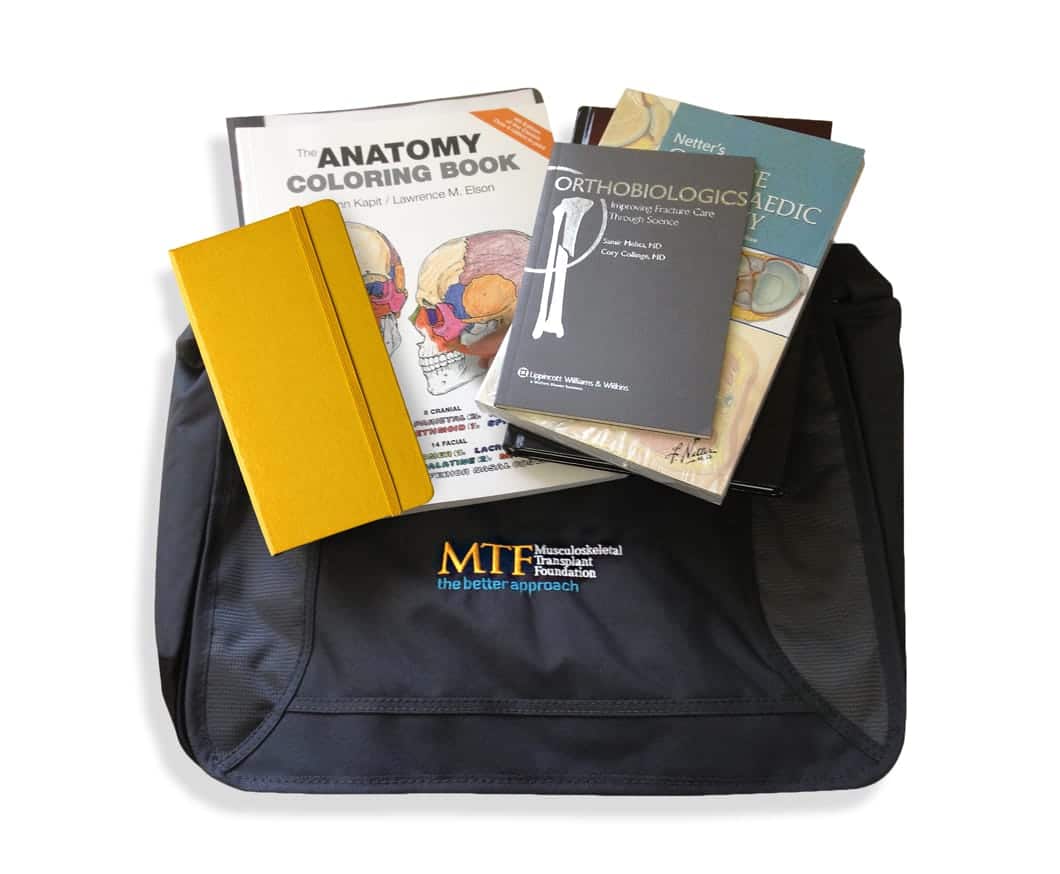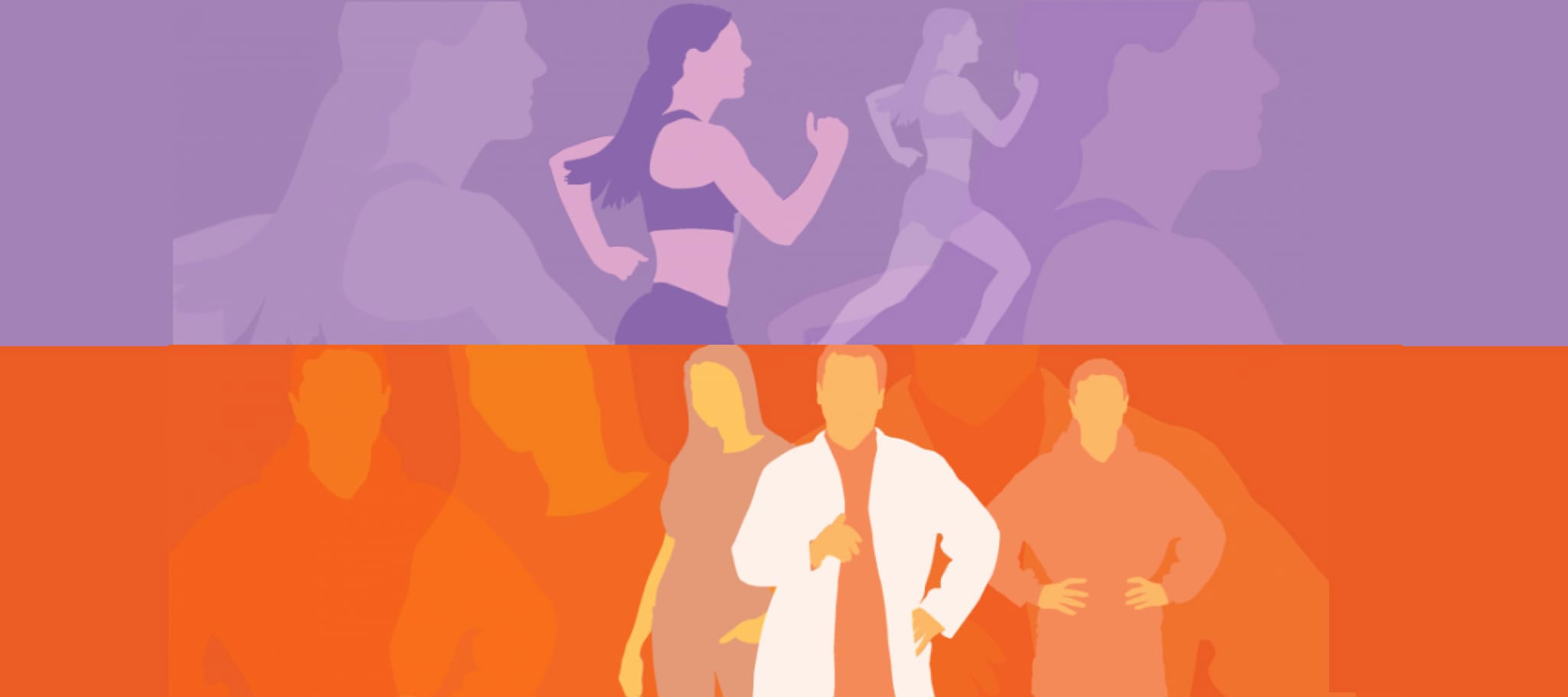 EVALUATE
An assessment of user feedback helped us to continually improve the interface and content. The training left employees with a working knowledge of the products, the science behind them, and the company that created them.