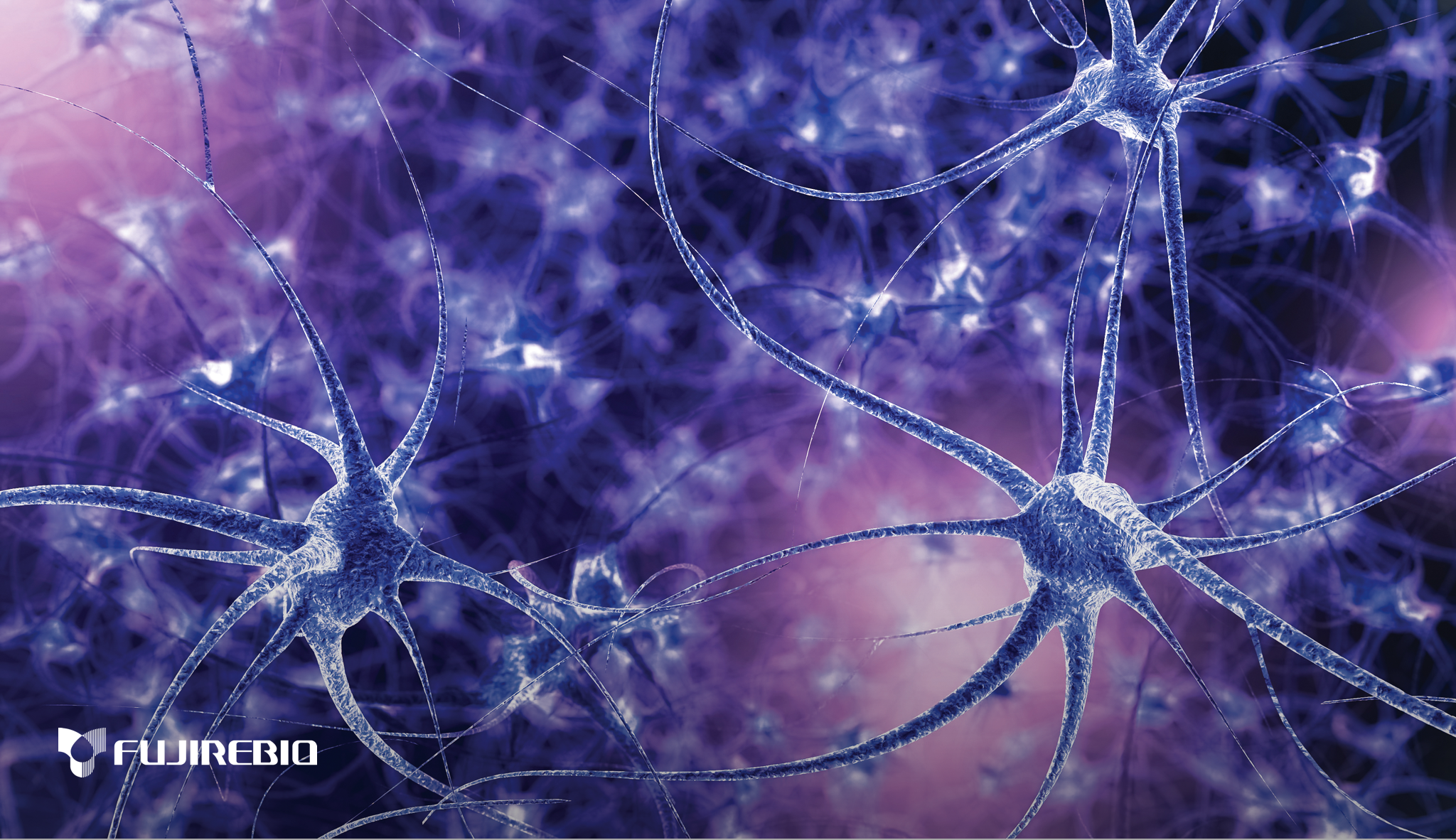 FUJIREBIO COLLATERAL
LISTEN
Like many companies, Fujirebio had to face the new sales challenges that COVID 19 posed, primarily fewer in person meetings and ever-increasing health restrictions.
Their goal: Develop a printed collateral piece that would capture the Fujirebio brand as well as the attention of anyone receiving a copy in the mail. Something that would rise to the top of the "snail mail," and hopefully result in a call to a sales rep for additional information.
ADVISE
We knew there was some flexibility within Fujirebio's corporate design, especially in regards to the use of secondary colors, so we felt that choosing a strong color along with a few printing enhancements would make this piece shine!
Our recommendations:
Eye-catching Design

—Expand the color palette to include a hot pink that would pop off of the page

Keep Engagement

—Make sure the photography engages the customer

Wow Factor

—Utilize printing techniques like die cutting, embossing and spot varnish to catch the customer's eye
SERVICES USED
Concept Development
Branding Ideation
Copy Editing
Collateral Design
Print Management
Printing Enhancement Research
ABOUT FUJIREBIO
Founded in Japan in 1950, Fujirebio has established a strong tradition for innovating, developing, producing and marketing high quality in vitro diagnostics (IVD) testing solutions worldwide. Fujirebio's international expert teams collaborate closely with clinicians and laboratorians worldwide to develop innovative IVD testing solutions for today and tomorrow.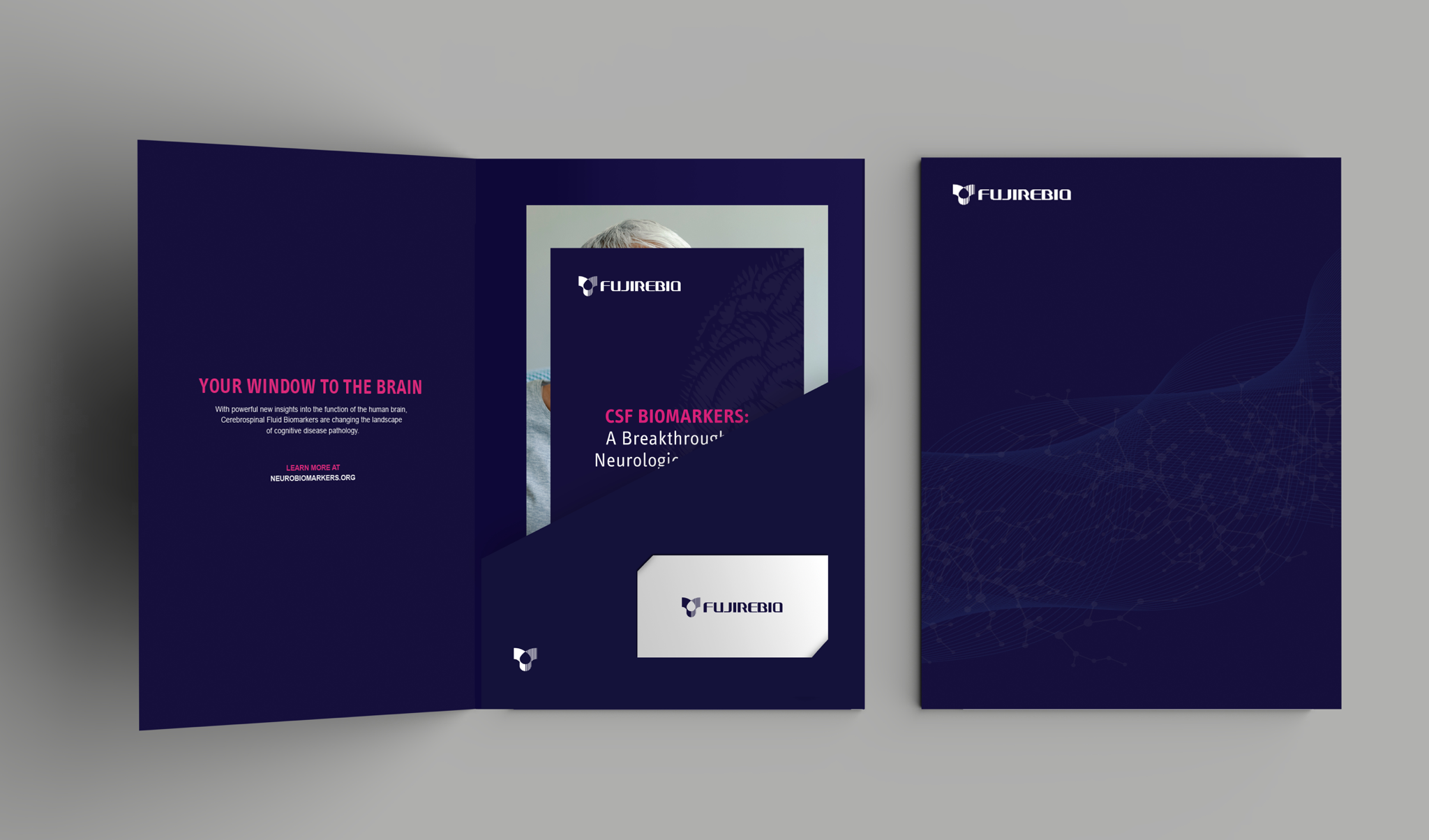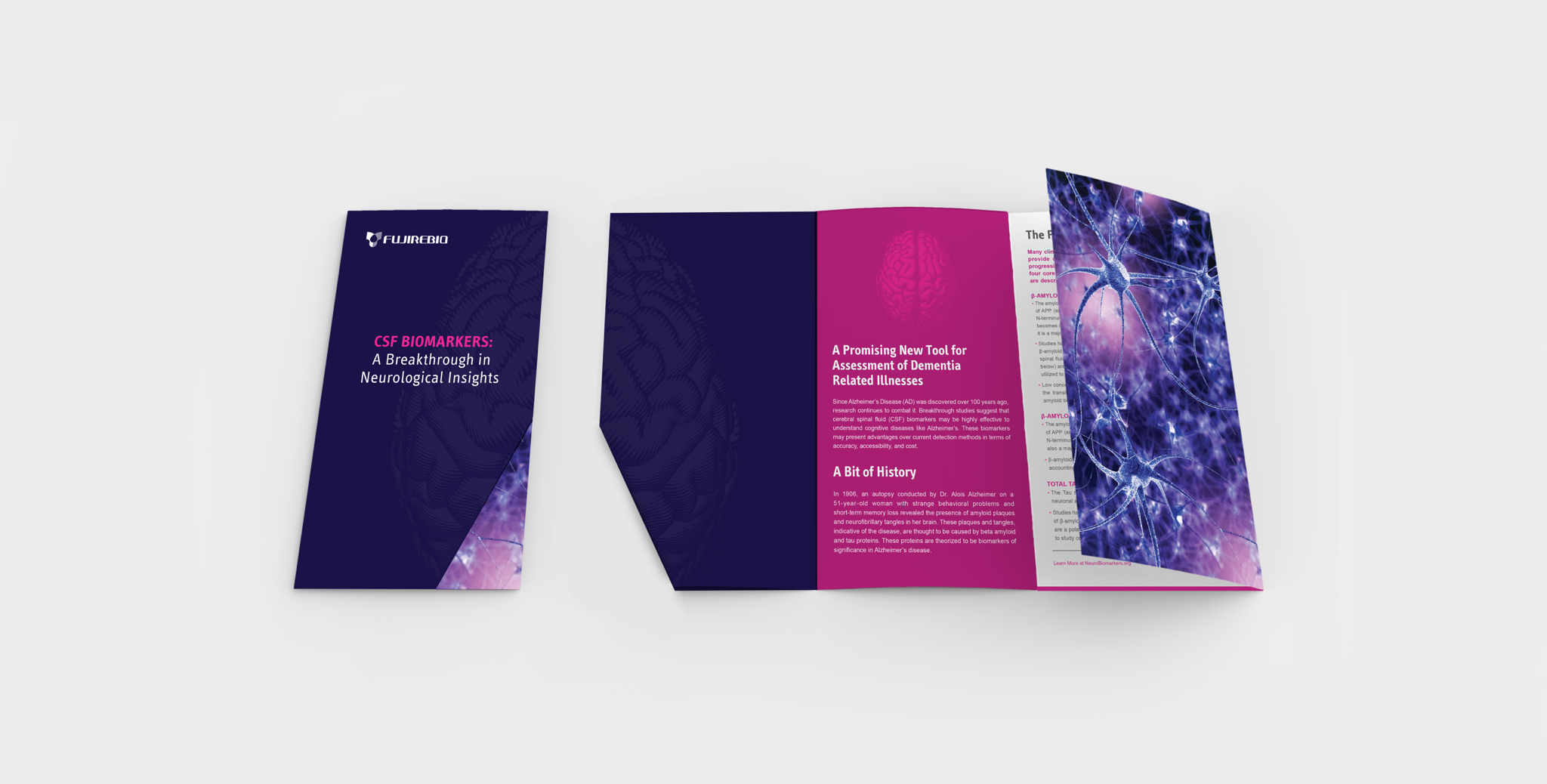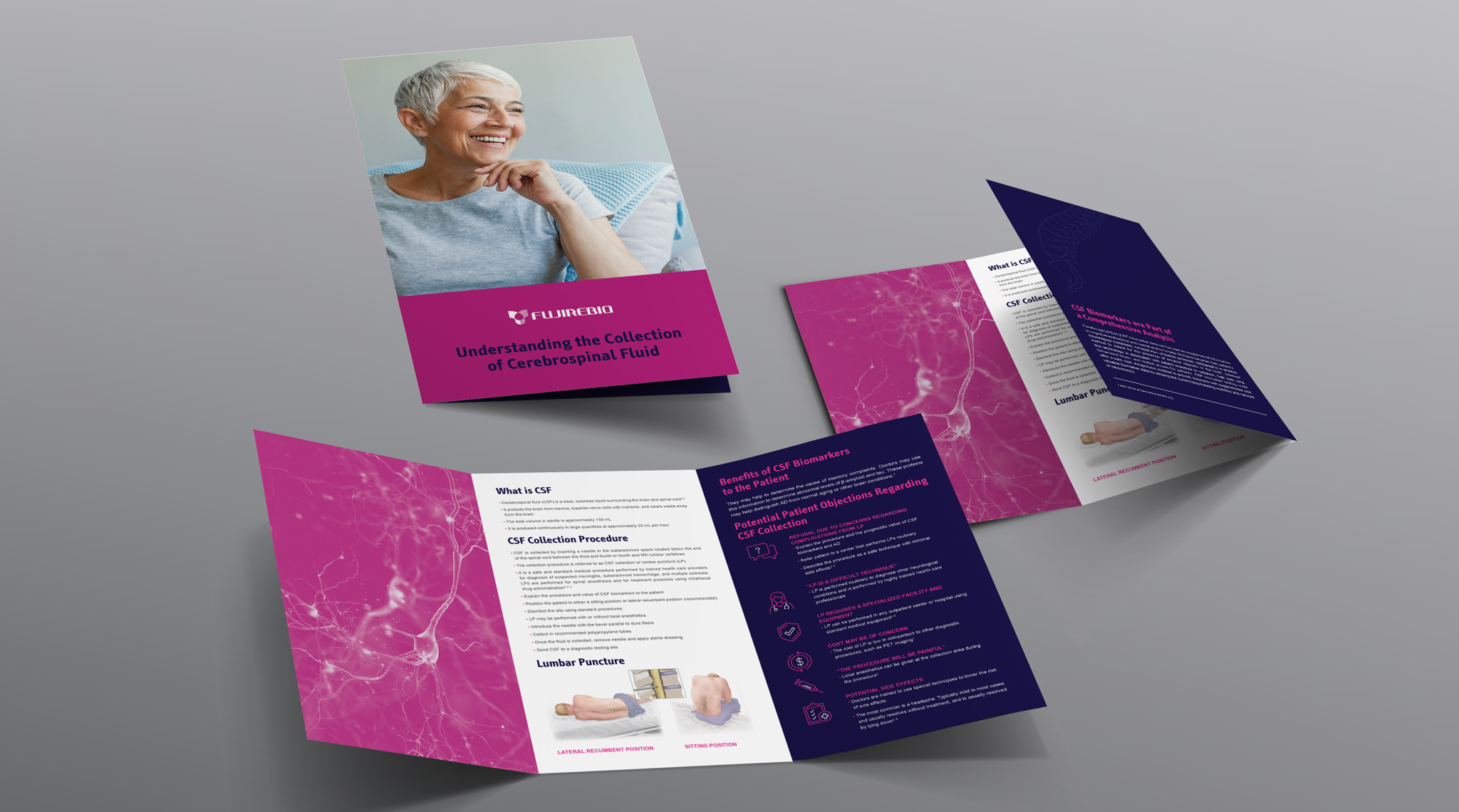 Execute
What started as a single brochure grew into a multi-piece sales kit featuring a folder and various inserts. We leveraged our relationships with our printing vendors to determine which specialized printing techniques and enhancements would not only work the best, but keep within our client's budget. Research and concepting went into how the pieces would best fit together and cost effectively be mailed out as a cohesive package.
EVALUATE
Most importantly, we thrilled the client! They loved the design and printing techniques and how we were able to deliver on the "wow" factor. Sales team members now have a compelling sales tool to mail to prospects when time, logistics (and pandemics) limit valuable face time with their clients. As if that weren't enough, the collateral kit was recognized by an international competition and won a gold 2021 Hermes Creative Award.