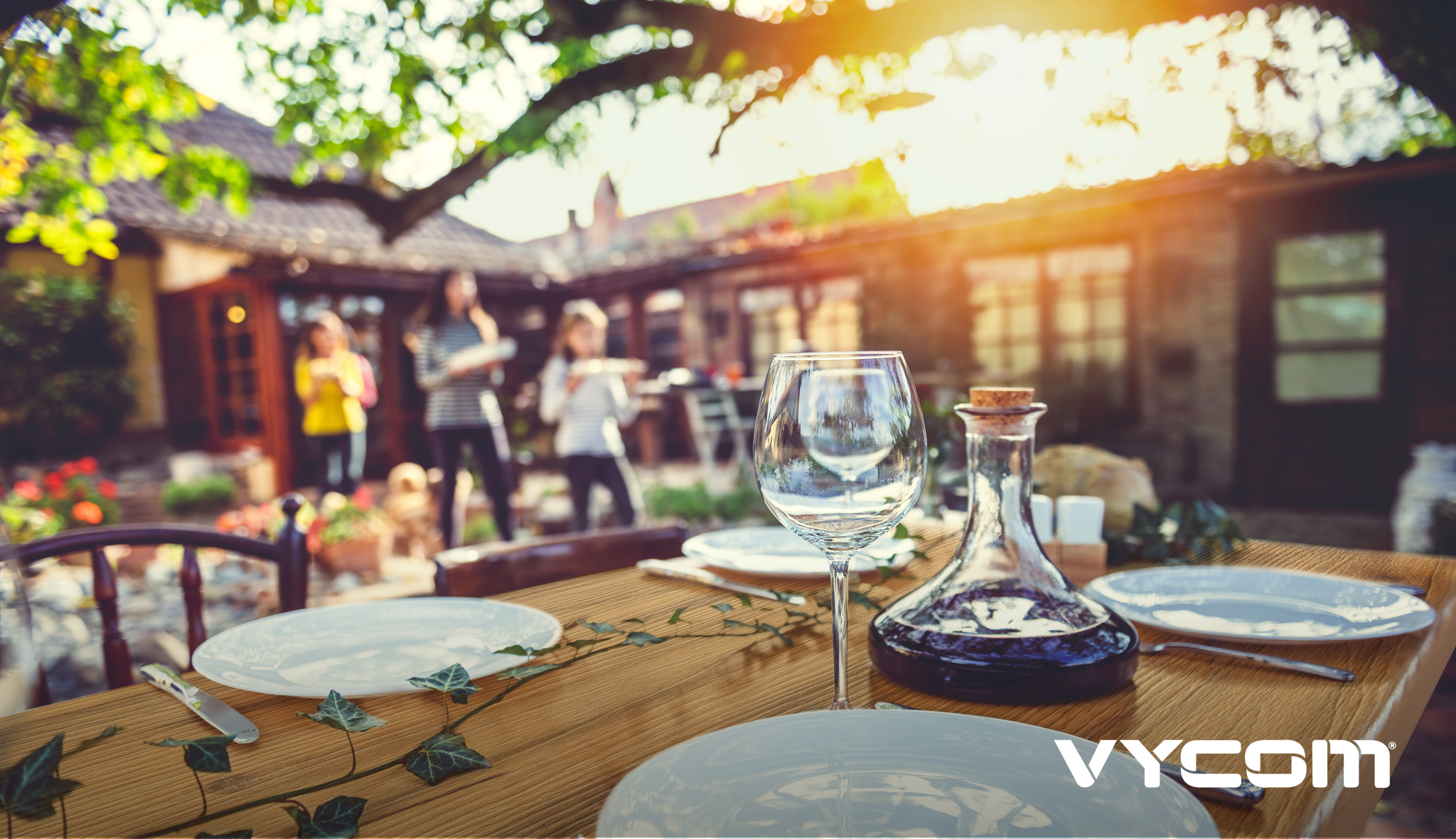 VYCOM NEW PRODUCT LAUNCH
LISTEN
Vycom was ready to launch their unique new product, TimberLine, which offered its high-end, durable woodgrain HDPE material in the form of a sheet. They had to promote TimberLine's ability to give OEMs of outdoor products a whole new level of versatility and flexibility with their builds.
Their goal: We need support for an integrated launch campaign that will build product awareness and lead to sales.
ADVISE
The first step was to develop detailed product positioning that would guide the rest of the communications. From there, we could collaborate on how the different pieces would fit together in a campaign geared toward the outdoor living, marine, and playground equipment industries.
Our recommendations:
Share

—Discuss product details, benefits, and market research to help inform the messaging platform.

Analyze

—Identify which media channels would be best for reaching your customer base as well as potential customers.

Strategize

—Plan what types of communications would work the hardest to create an effective campaign.

Tease

—Get your audience excited about the launch with preliminary communications that build curiosity around your product.
SERVICES USED
Research
Concept Development
Content Creation
Consulting
Collateral Design
Social Media Development
Copywriting
Copy Editing
Proofreading
ABOUT VYCOM
Vycom is a manufacturer and supplier of highly innovative PVC, HDPE, and plastic sheet products that provide durable, flexible, and beautiful alternatives to traditional building materials. They partner with many different industries to create targeted lines of products, such as industrial, flame resistant, chemical resistant, food-safe, and outdoor.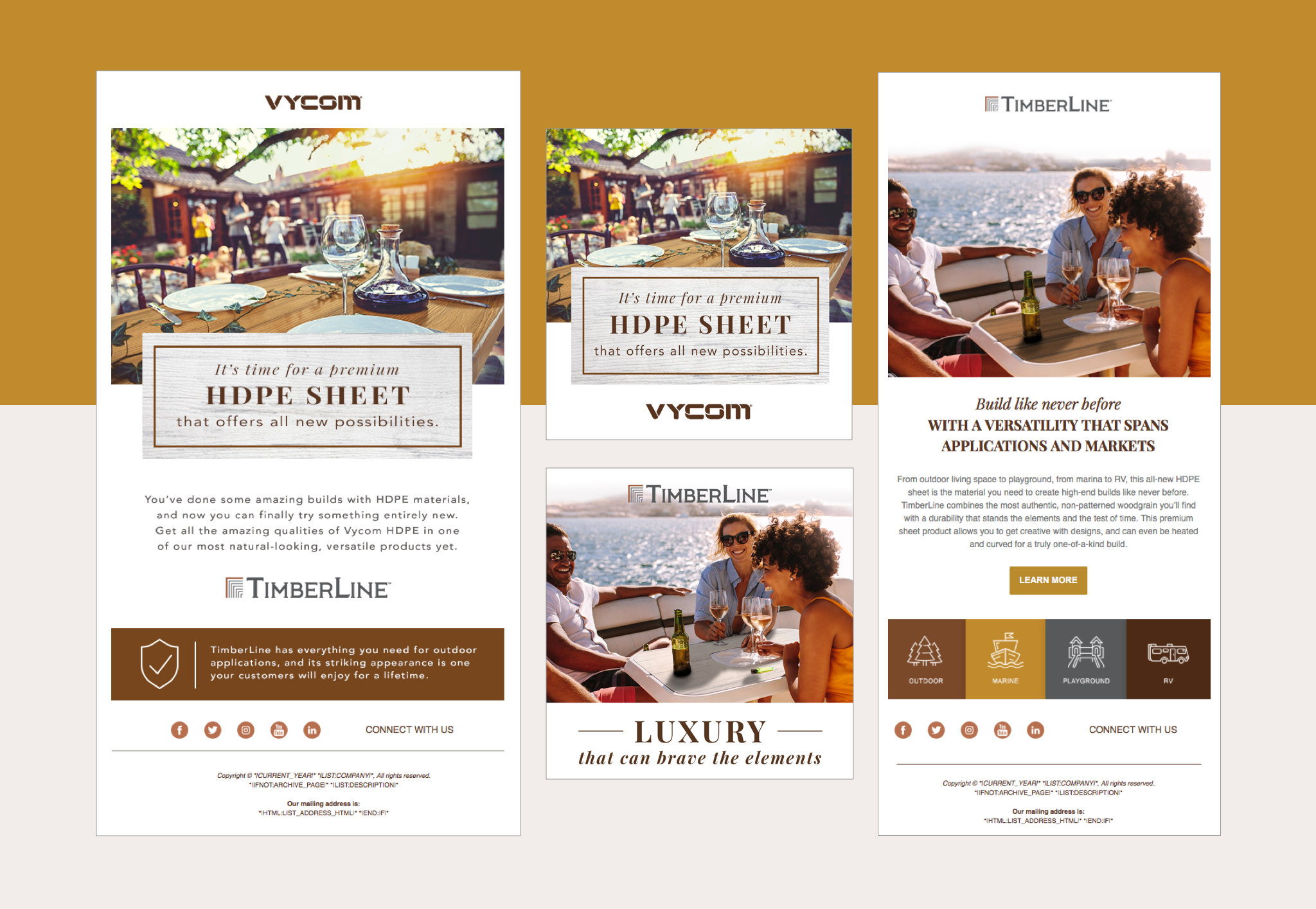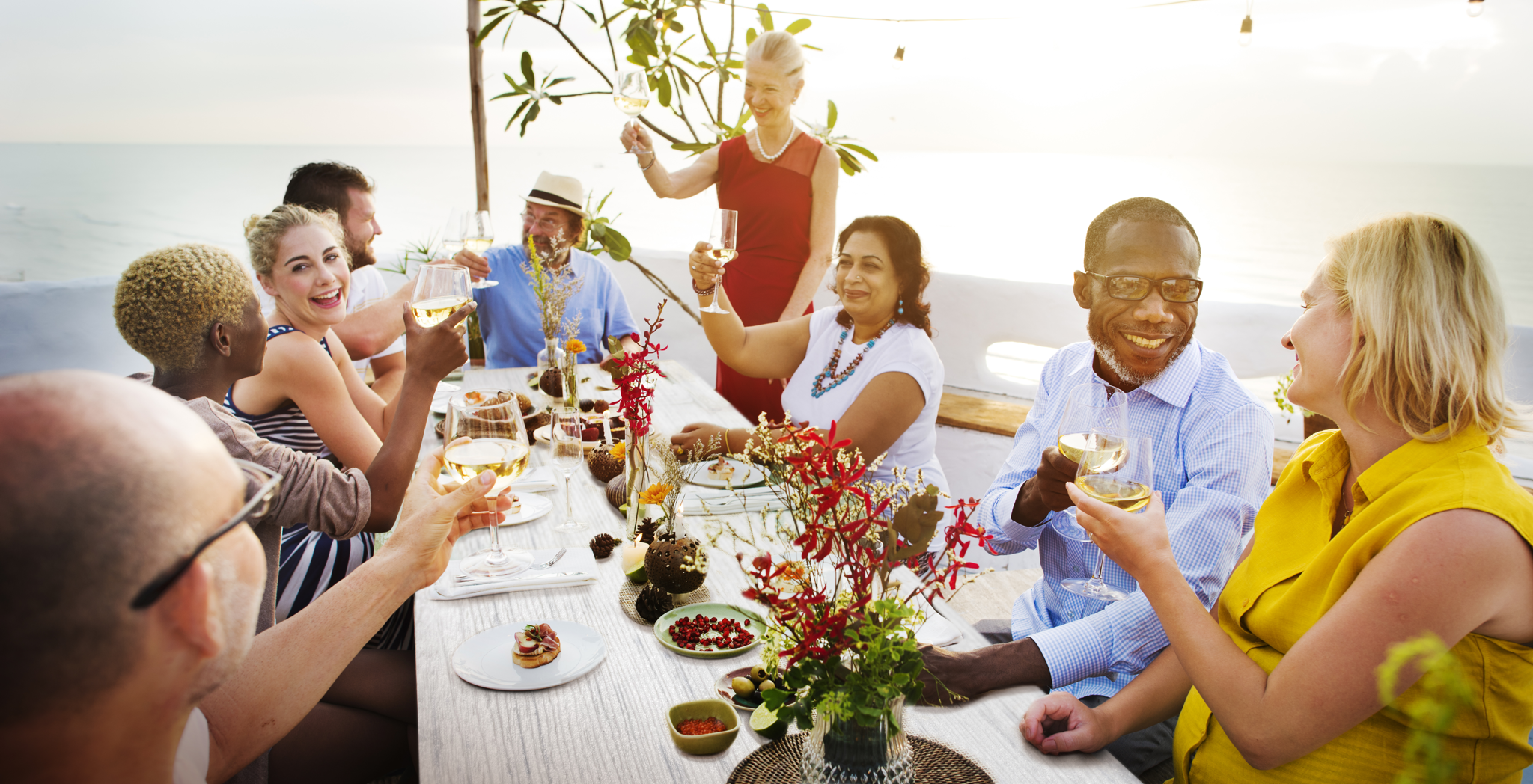 EXECUTE
Once we established product positioning from the ground up with insights from Vycom's subject matter experts, we used the information to develop a messaging platform. This contained important copy points, like product tagline, headlines, body copy, meta description, and product benefit descriptions. We created a graphics style based on the TimberLine branding that brought out the premium, authentic feel of the product.
After developing a reference content plan for the year, we produced communications to tease the launch as well as a set of social media executions that highlighted specific product benefits and announcements. Since TimberLine was still in the prototype phase at the time of launch communications, we used images of the product's color swatches to create high-end renderings that mimic how it would look in different applications.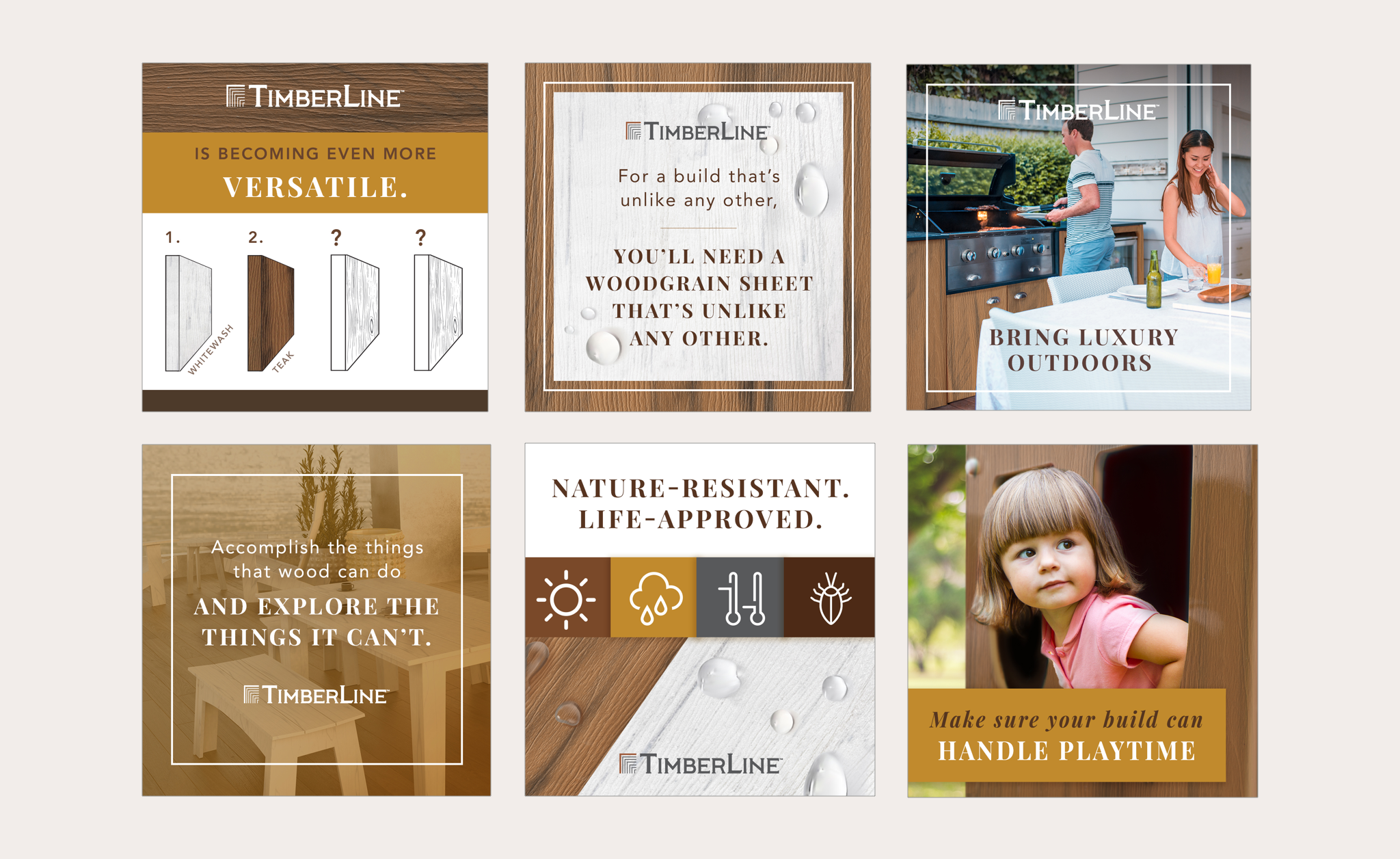 EVALUATE
After the teaser communications generated excitement surrounding the new product launch, a series of social posts and corresponding eblasts served to introduce the product and its benefits to the audience. The post designs could be used as templates, allowing the TimberLine marketing team to keep the audience engaged over time. The product positioning and messaging platform also provided a basis on which they could continue to successfully push out their campaign.