CRAYOLA NATIONAL SALES MEETING DIVE
LISTEN
Crayola's ocean-themed sales meeting was inspired by a novel marketing ideology that focuses on finding and tapping unexplored territory. They came to us knowing this meeting had to put a totally new perspective on sales and marketing, and that it should spark a new kind of drive in their sales force.
Their goal: We need to plan, prep, and execute an inspiring event that will motivate our sales team to go where they've never gone before.
ADVISE
The key to making an impact was a powerful combination of teaching and "wow" factor. As long as the event was continually immersive and engaging, we could educate attendees on new initiatives in a really memorable way.
Our recommendations:
Go big

—Make a real impact with set design, lighting, and décor that will immerse audience members as soon as they enter the room.

Guide

—Get everyone on board with the direction the company is moving and what that means for them.

Engage

—Explore new and interesting ways to connect with the audience and hold their attention.

Inspire

—Show first-hand how the brand is supporting this type of growth in their sales team.
SERVICES USED
Theme Development
Location Scouting
Planning & Logistics
Design & Printing
Activities & Entertainment
Video Creation
Motion Graphics
Presentation Creation
Set & Lighting Design
AV Support
ABOUT CRAYOLA
A brand who needs no introduction, Crayola has been sparking childhood creativity since 1903. They must continually stay on top of the game, exploring new tools and technologies that will help today's young people learn and grow through imagination.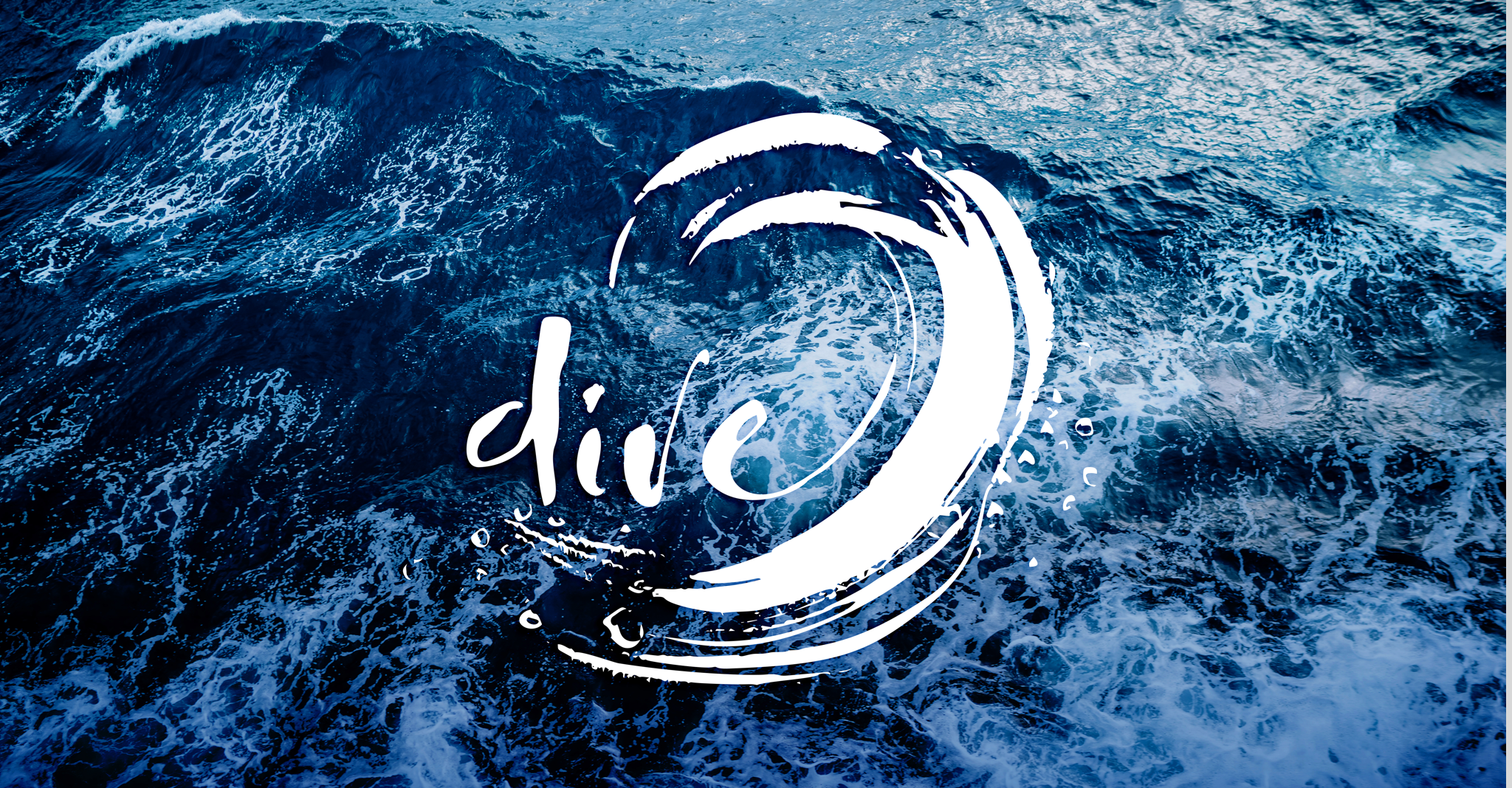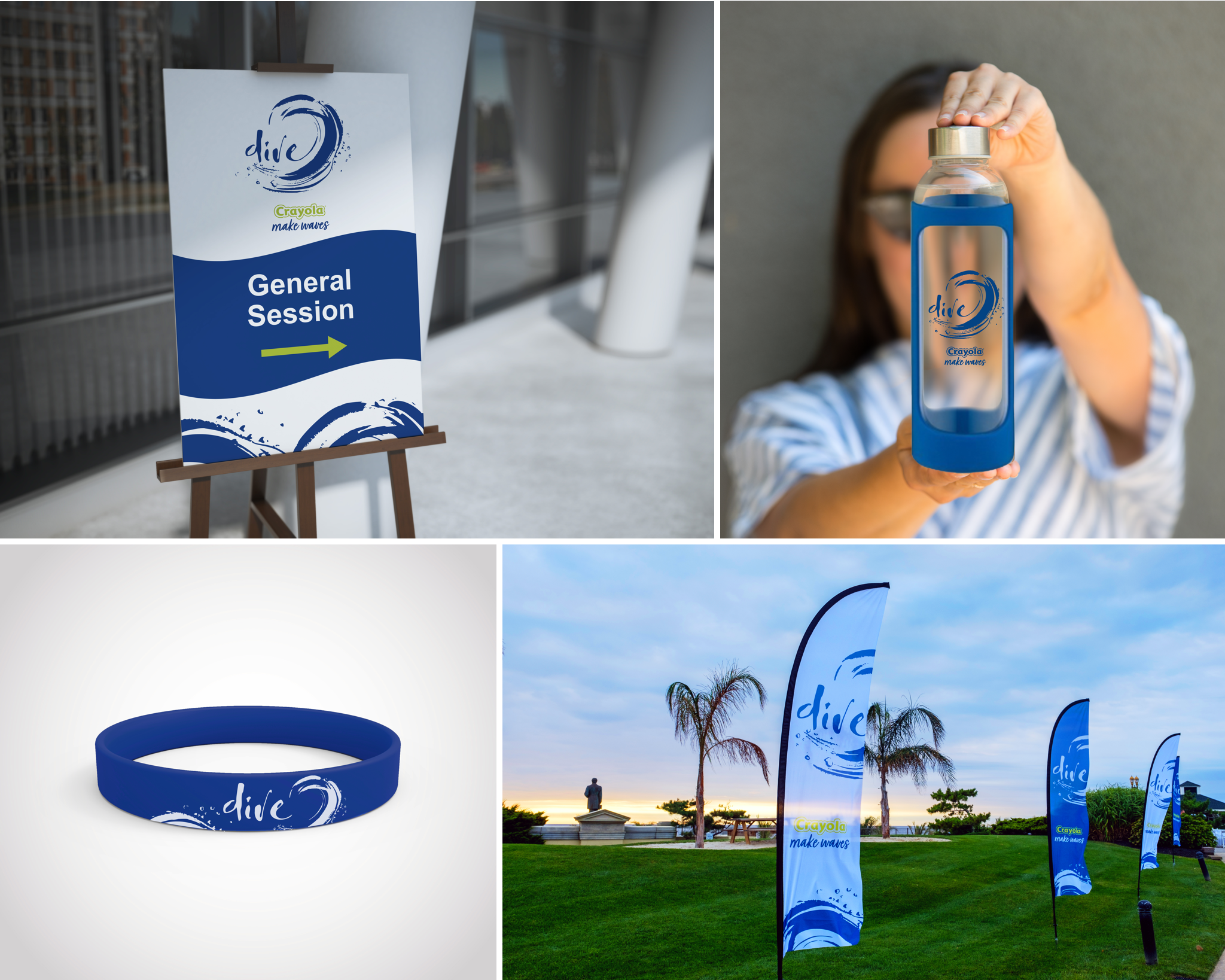 EXECUTE
After developing the theme "Dive," and an elegant logo to match, we worked together with our sister company, Technicom, to create a submersing underwater effect through the use of colored lighting, projections, décor and signage, an illuminated set design, and engaging audiovisual displays.
A "big moment" curtain drop revealing the brand's new planogram model helped generate excitement within the sales force. We worked with the client to stage a talk show entitled Diving Deep with Crayola—a new type of speaking platform that allowed key team members to share their thoughts in a fun, relaxed environment. It also provided an opportunity to show more video content, much of which we produced in-house. All elements came together in an immersive and highly effective sales meeting.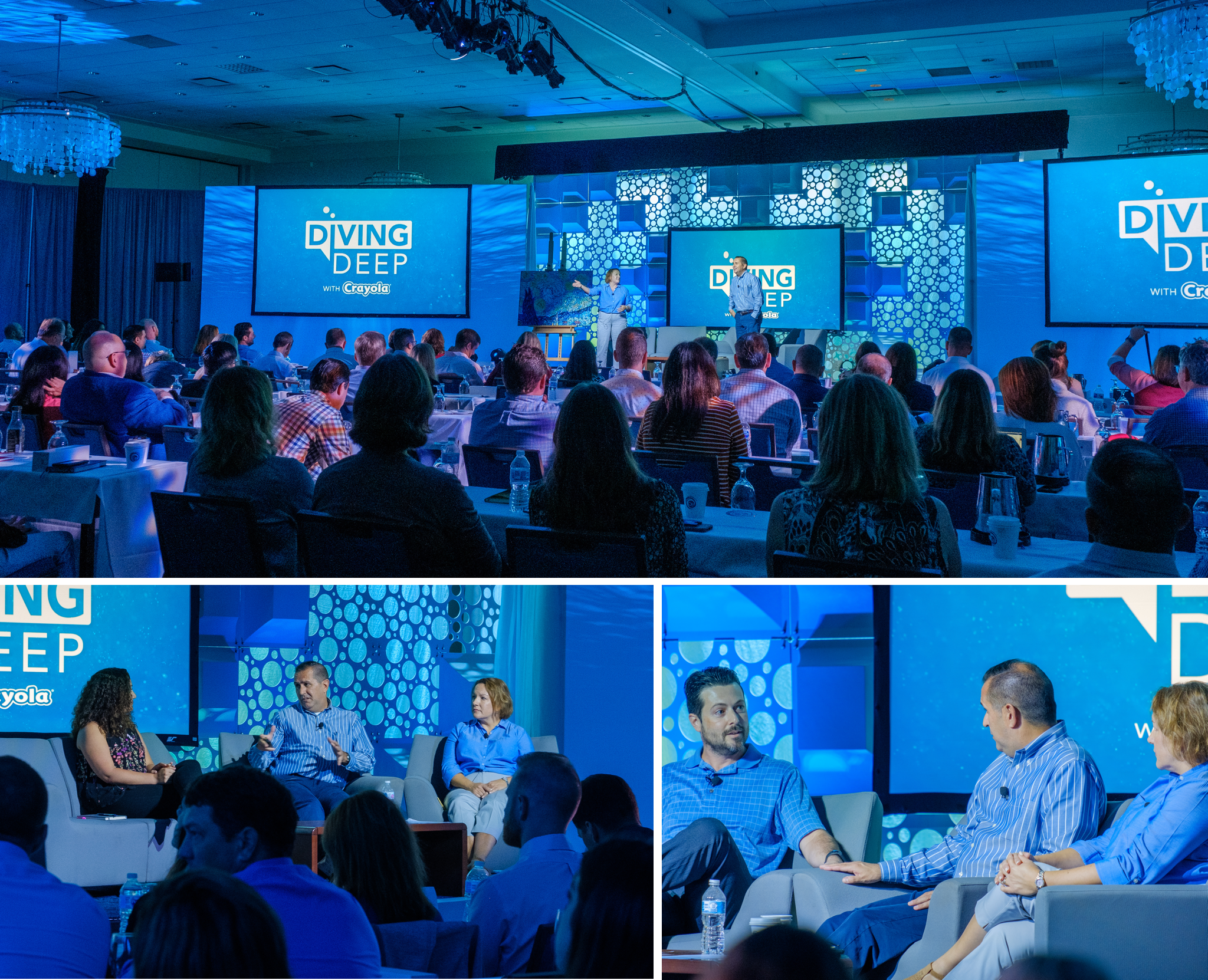 EVALUATE
The sophisticated, yet vibrant designs pulled a unique energy through the space, creating an almost other-worldly feel that would enhance the theme of "exploring the unknown." The increase in video content and talk show format were highly effective as a means of teaching new products, placement,
and positioning.
Visuals that were compelling and meaningful gave the sales team inspiration—now they could use what they'd learned to venture into exciting new territory and really make some waves.