R.M. PALMER WEBSITE
LISTEN
Dividing products by holiday season always made sense for the R.M. Palmer Company website. But when each season ended up on its own webpage, navigation wasn't so easy, and some valuable content was getting lost in the mix.
Their goal: We want to re-do our website for the modern user, while maintaining our fun brand personality and long legacy.
ADVISE
We need to look at things with a 'user experience' eye. We have to consolidate information and format it based on what users are looking for. Let's make it easy to navigate on mobile interfaces, and while we're at it, let's integrate your social media too.
Our recommendations:
Give us everything

—We'll put all content in a clean, digestible format

Know your customer

—Differentiate between individual consumers and partner companies

Show your stuff

—Let's update the photography of all products for a consistent look

Keep up the good work

—In the end, you'll be able to take the site and run with it
SERVICES USED
Strategy
Research
Content Creation
Content Organization
Website Design & Development
Photography
Studio Rental
ABOUT R.M. PALMER
If there was ever a brand true to its legacy, it's R.M. Palmer. They've been providing the world with seasonal candy novelties since 1948, and they're still "making candy fun." While still offering some of their original hand-decorated favorites, clever new treats are always springing up for the modern candy lover with a sense of humor.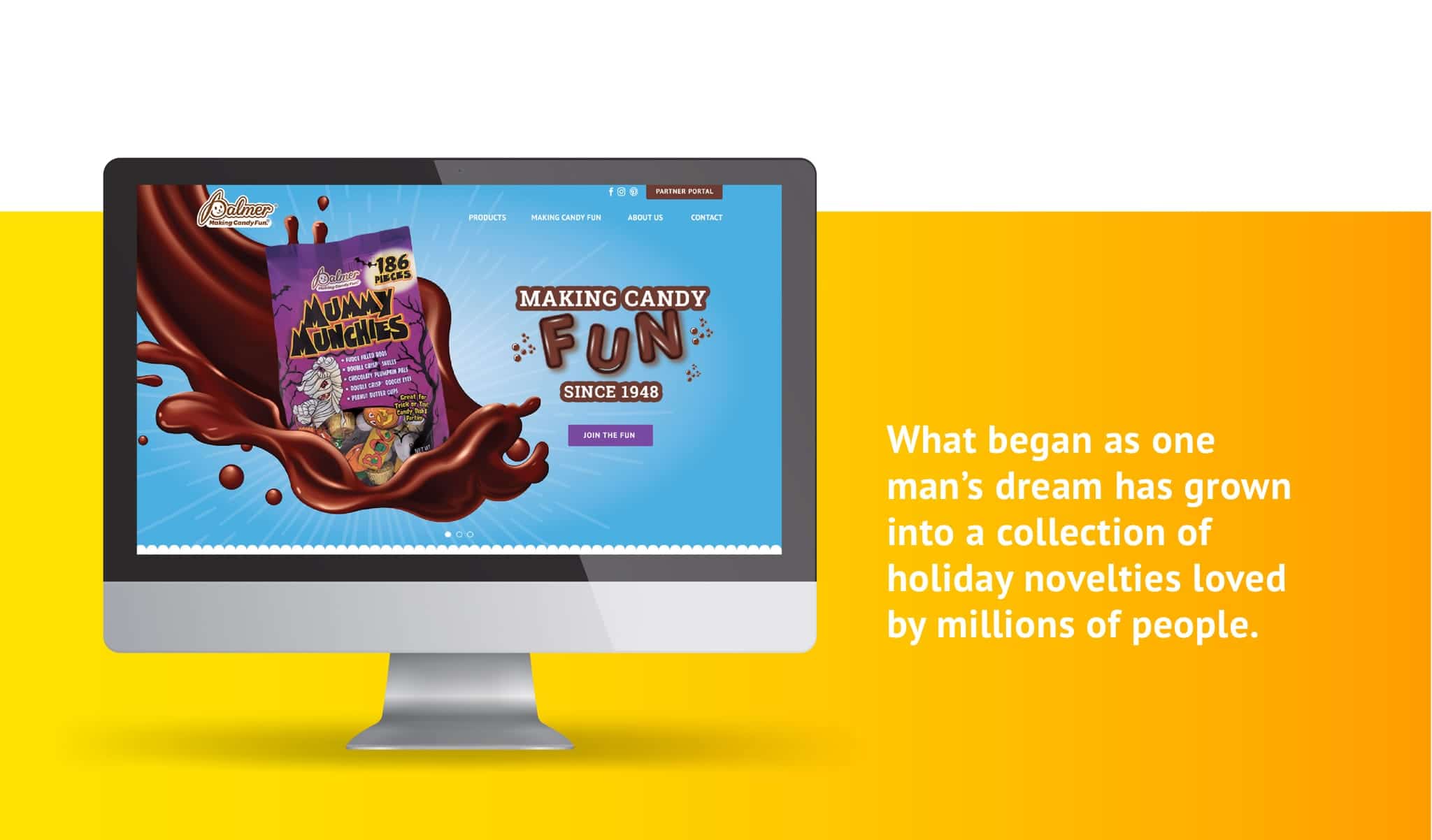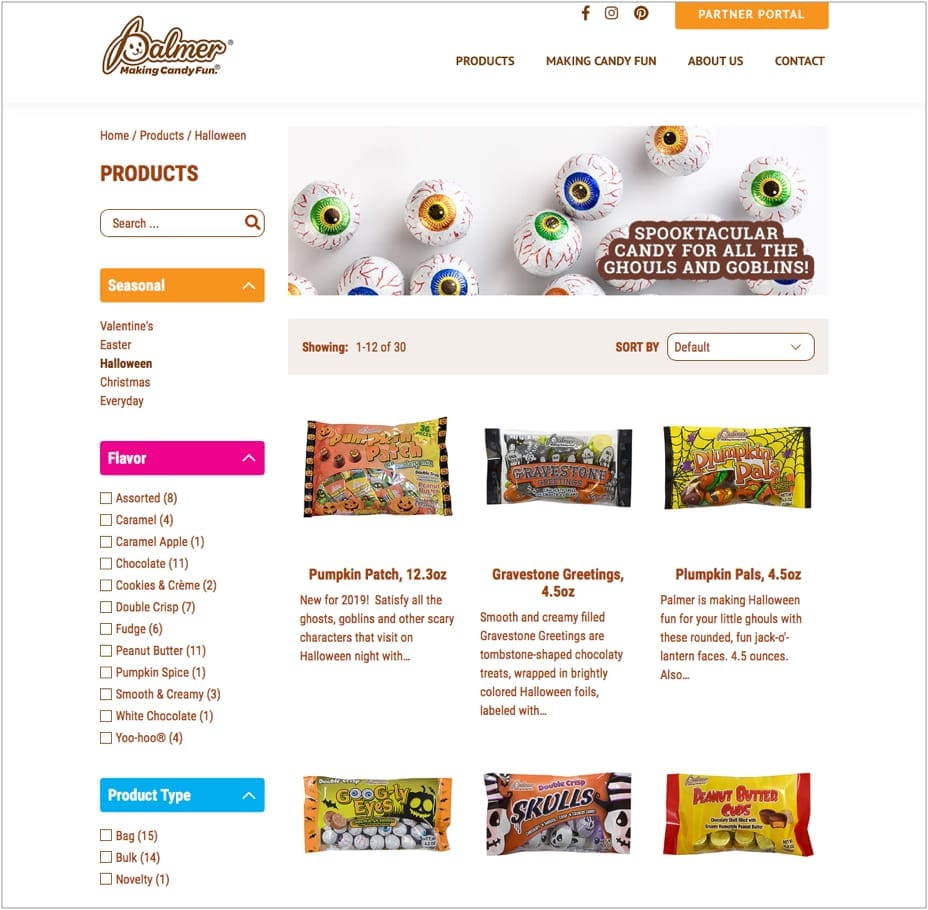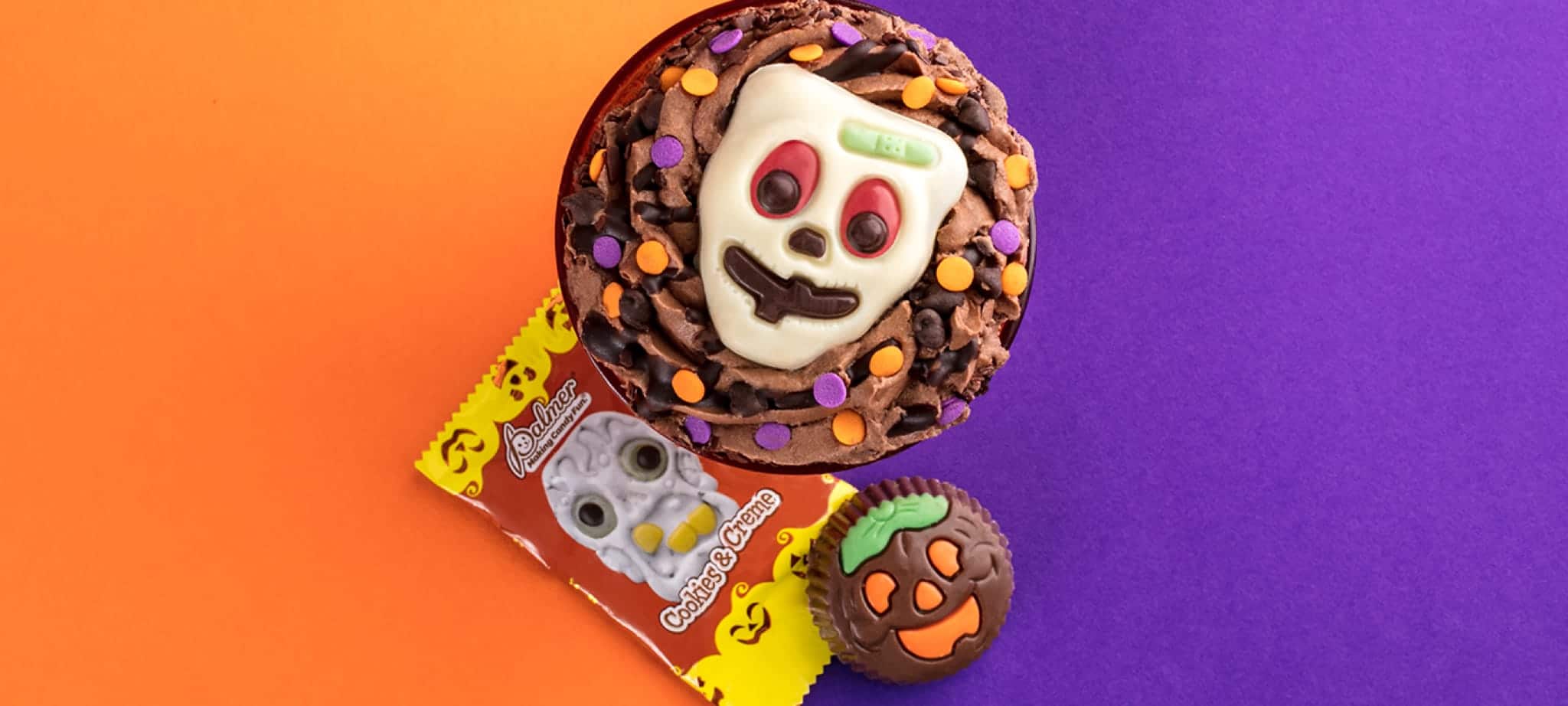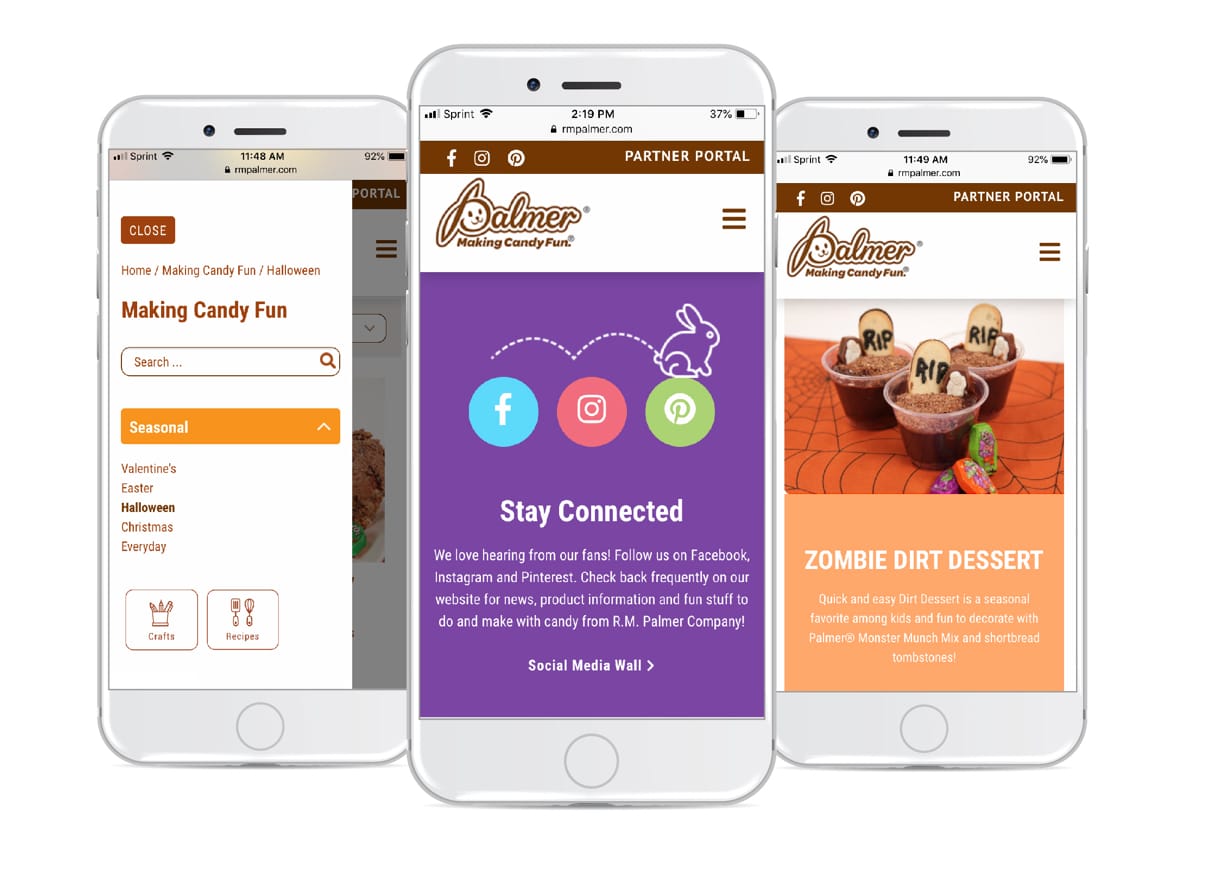 EXECUTE
We fast-tracked our process by mapping out content and designing site pages simultaneously. An extensive photoshoot of more than 400 products, including festive lifestyle imagery, was planned, produced, and edited. At the same time, the website itself was developed. All came together in a vibrant, user-friendly website ready for some customer interaction.
EVALUATE
R.M. Palmer Company kicked off the Halloween candy season with a fun and functional new website. Extra features, like company history, fun recipes, and social media allowed the company to be more to their consumer than just a candy manufacturer.
With our guidance, R.M. Palmer now continually updates their own site. As they move forward into many a successful holiday season, we're happy to be a resource and a partner in making candy fun.