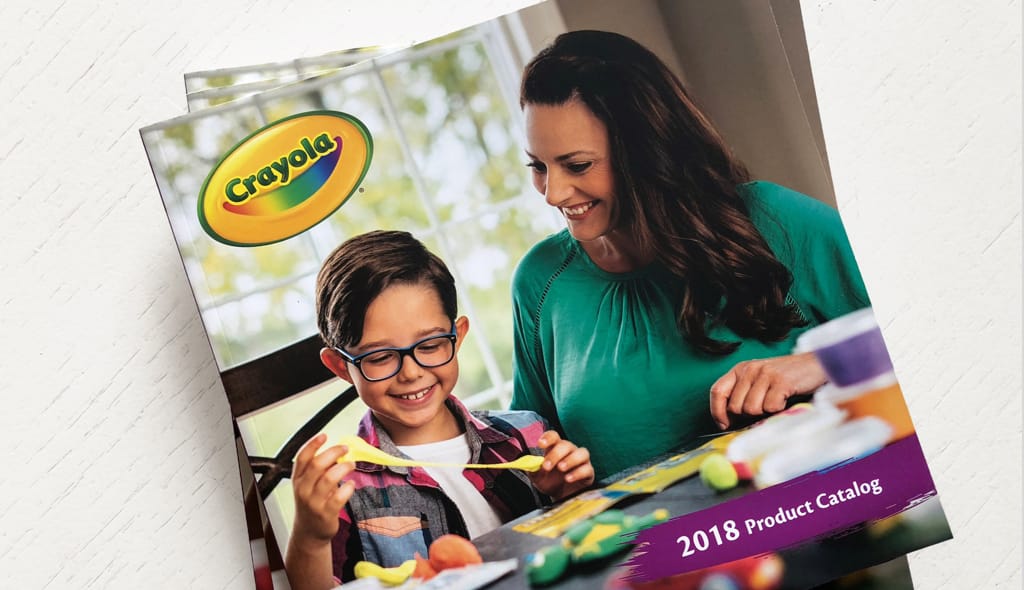 CRAYOLA PRODUCT CATALOG
LISTEN
Year after year, Crayola updated their catalog to include some of the most exciting new creative products and technologies. And as their brand evolved, they realized their catalog should too.
Their goal: Our catalog needs a face lift.
But we had more in mind.
ADVISE
What seemed to be missing from the existing Crayola catalog was a human connection. We wanted the new catalog to conjure the smell of fresh crayons and the excitement of seeing your artwork displayed proudly on the fridge as a kid.
Our recommendations:
Grow the scope

—Go bigger and brighter

Be a trendsetter

—Break the mold of a catalog

See the big picture

—Rethink structure and optimize workflow

Own it

—Do a custom photo shoot and hand-done artwork
SERVICES USED
Concept Development
Content Creation
Copy Editing
Collateral Design
Print Management
Interactive Development
Reporting & Analytics
Photography
ABOUT CRAYOLA
A brand who needs no introduction, Crayola has been sparking childhood creativity since 1903. They must continually stay on top of the game, exploring new tools and technologies that will help today's young people learn and grow through imagination.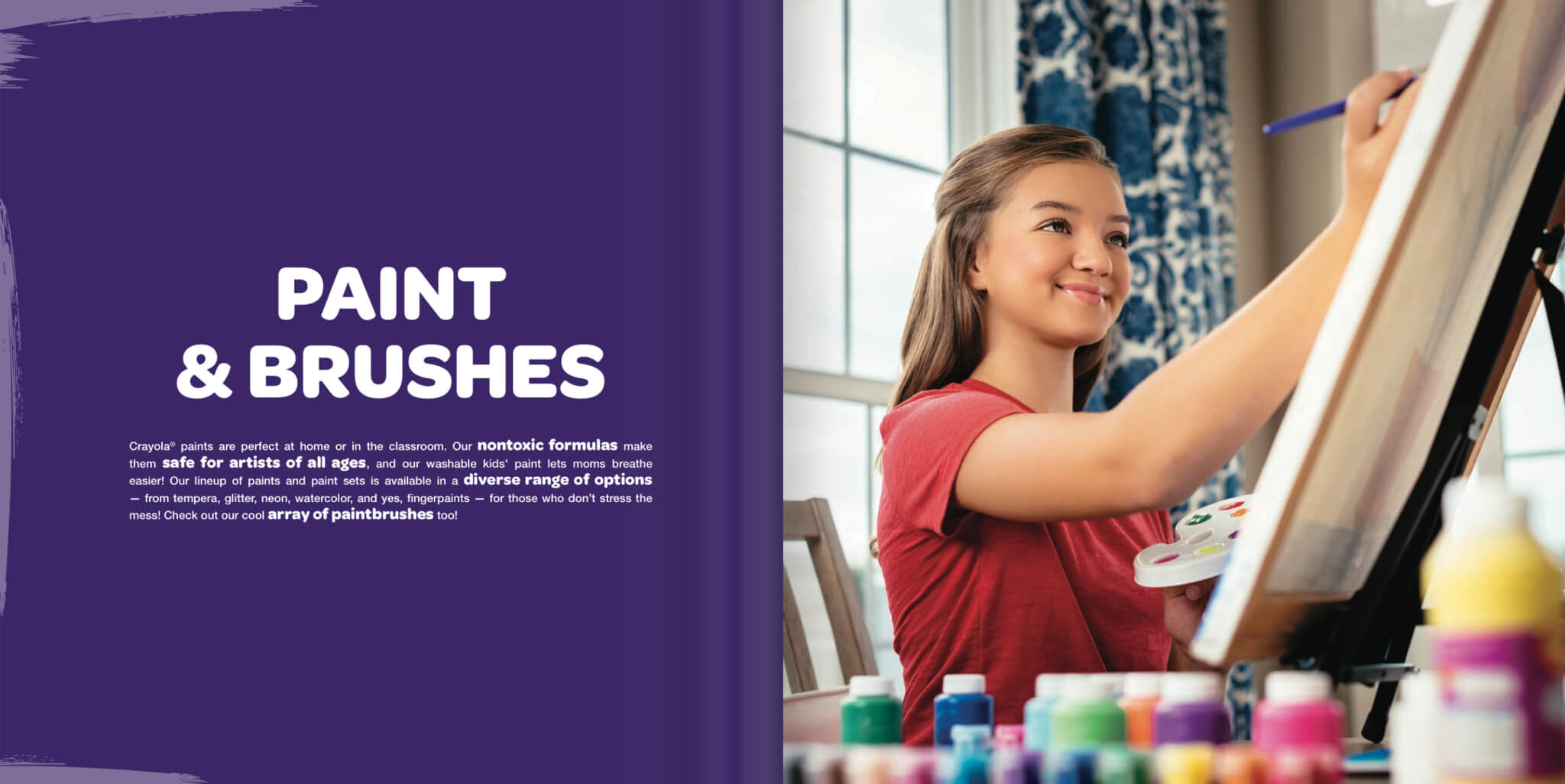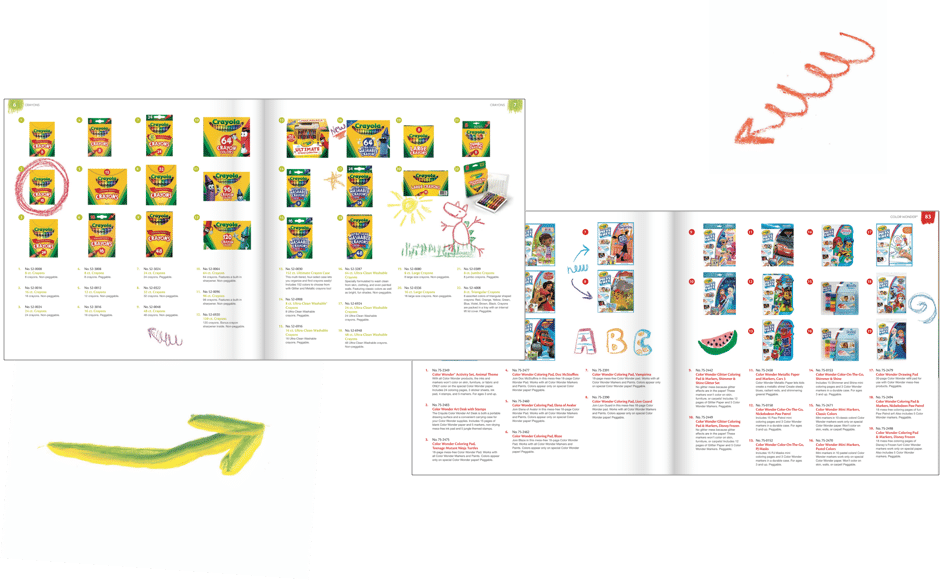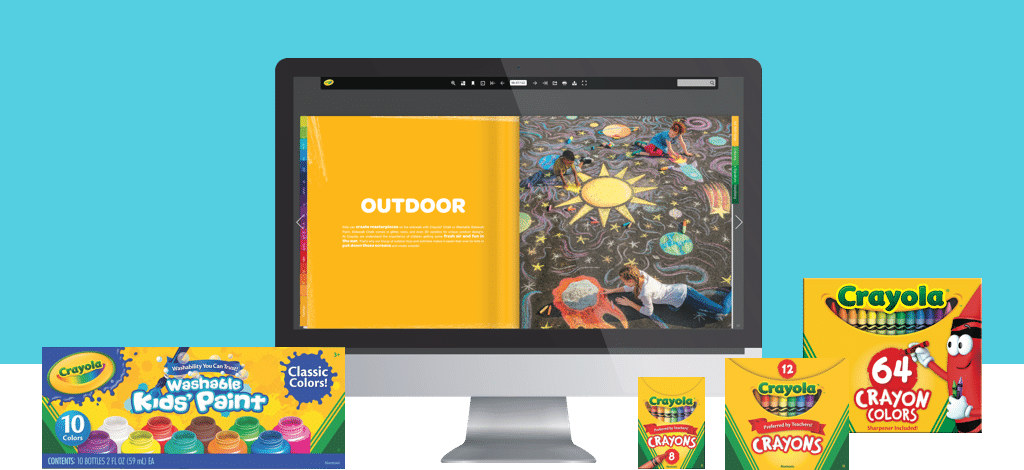 EXECUTE
Masses of product content were restructured while we executed custom photo shoots and hand done artwork that would achieve that emotional, human touch. By focusing on one section at a time, we were able to adhere to a strict timeline. Finally, overseeing printing and distribution allowed us to ensure the final product was in-hand and looking great by the deadline.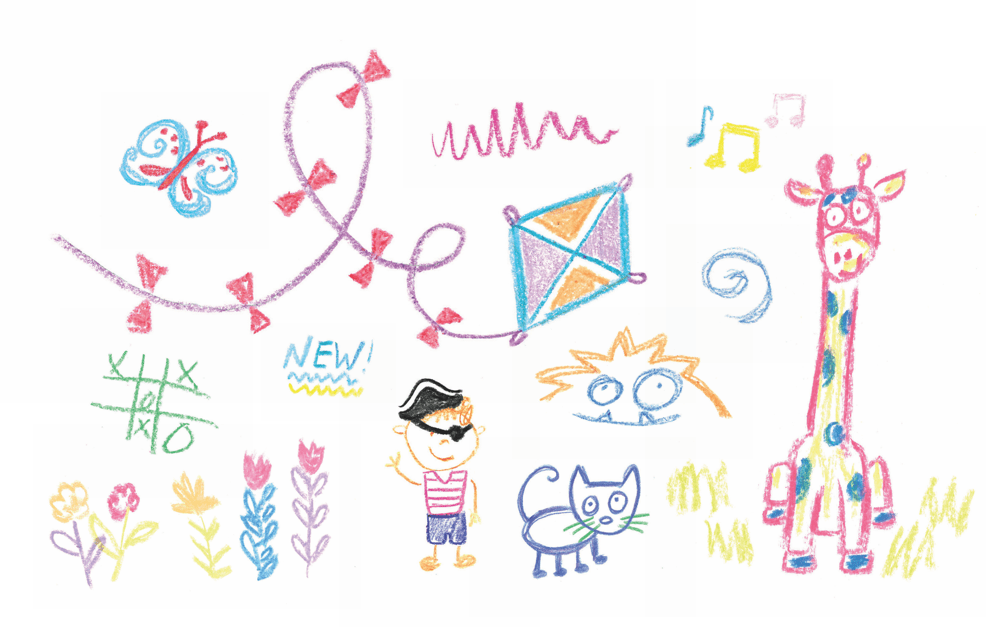 EVALUATE
Every quarter, we collect tons of useful information in analytics for the online catalog, which we distill into meaningful points and go over with the client. That's how we continue to make better-informed decisions together as we go. And that's a partnership.
The more we learn, the more we can help our client paint a colorful future for themselves.