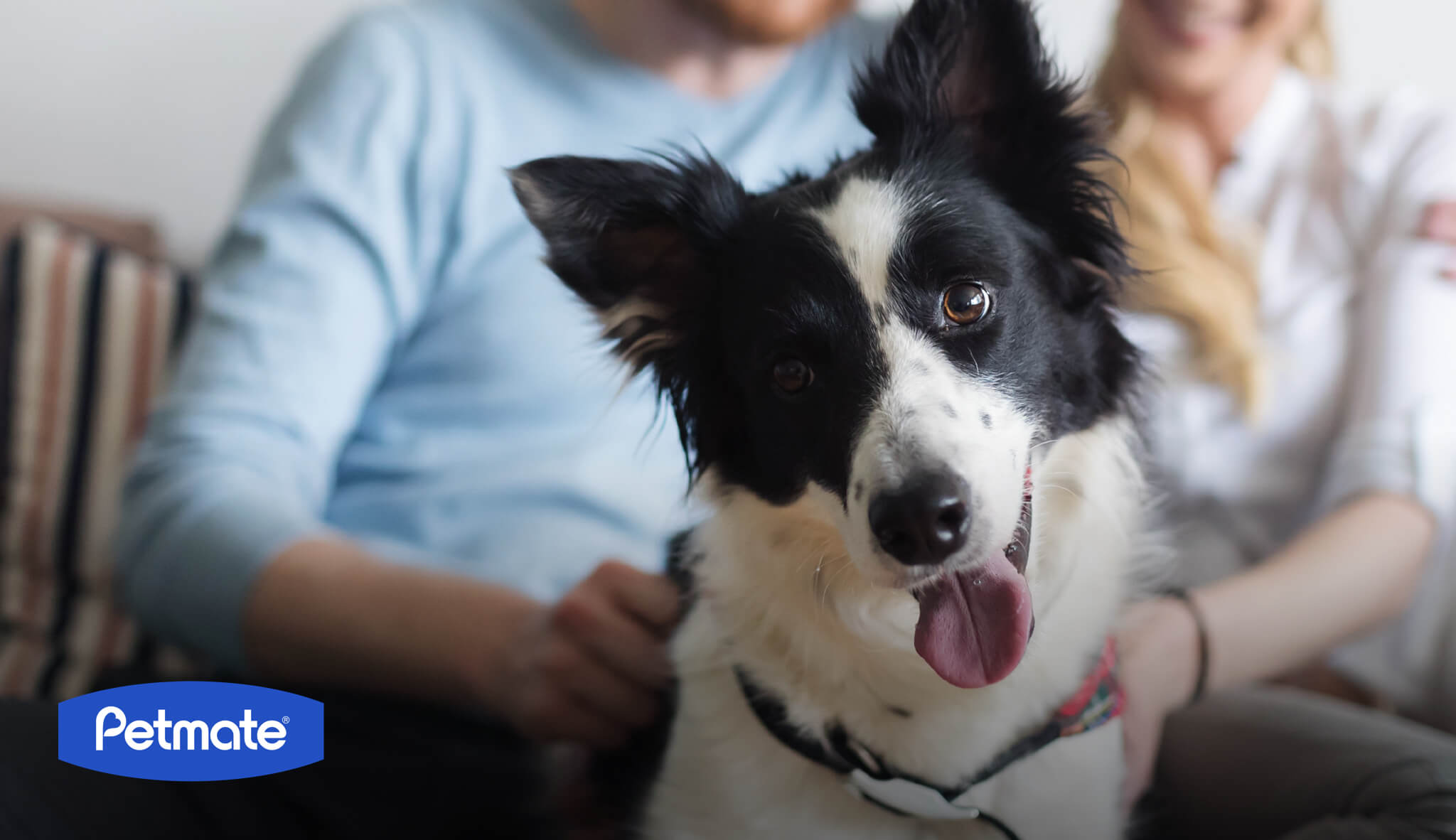 PETMATE VIRTUAL PRODUCT EXPERIENCE
LISTEN
Petmate is the parent company to many high-quality, consumer-insight-driven pet brands. With so many distinct brands under one roof, it was a challenge to speak to each individually while still having brand immersion overall. This became an immediate concern when one of their biggest yearly marketing events, Global Pet Expo, went entirely virtual.
Their goal: We need a virtual sales experience that demonstrates the breadth of brands under the Petmate umbrella and can be easily customized for each sales presentation.
ADVISE
We had the perfect solution at the ready—a custom virtual sales platform that we developed in house. A format that has already become useful to multiple clients, this web application provides an interactive multimedia experience that's built to support a brand's trade show presence as well as sales presentations and demonstrations. The fluidity of the customizable digital app was essential to serving Petmate's needs, with the ability to continually organize content to align with their sales process while providing a smooth and seamless presentation tool. It would also serve to create an immersive experience for viewers who could not be met with in person.
Our recommendations:
Take Stock

—Do an assessment of brand and sales architecture and how you go to market

Organize

—Plan how to best frame the content to create a clear flow of information

Create

—Use the opportunity to create new content that will support your sales and marketing

Learn

—Get trained on how to update the app so it will become a powerful, fluid selling tool
SERVICES USED
Content Organization
Consulting
Digital Application Design
Development
Scripting
Video Treatment
Video Shooting
Editing
Motion Graphics
Studio Rental
ABOUT PETMATE
Petmate knows pets! A parent company to many trusted, consumer-insight-driven pet brands, Petmate has a long history of bringing peace of mind and top-of-the-line products to pet owners everywhere. They are constantly evolving their industry-leading consumer engagement to find new solutions that focus on well-being to support happy pet families.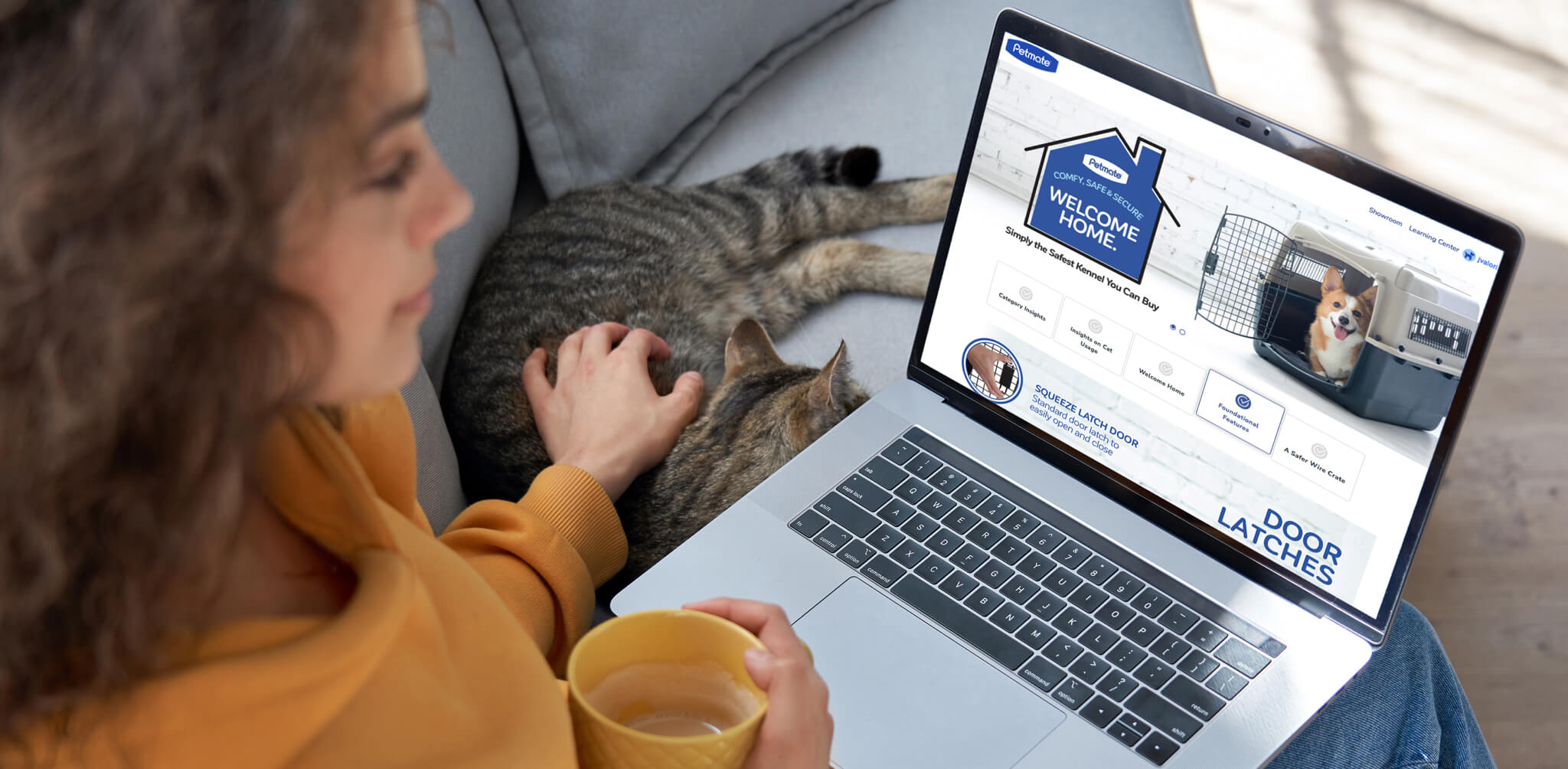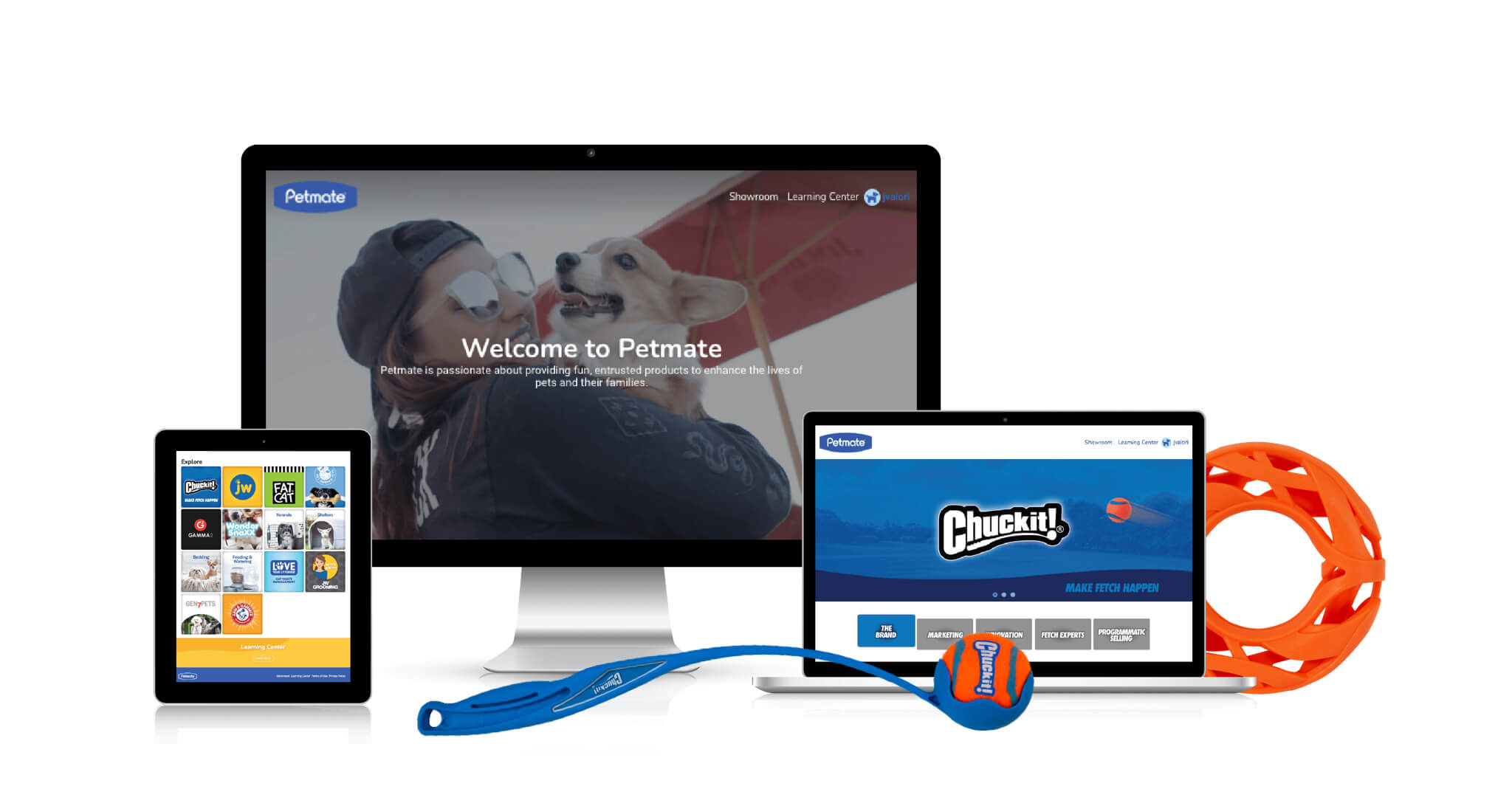 Execute
In order to create a branded product experience that focused on the unique needs of the client, we began by understanding what those needs were. Informational discovery sessions led to the production of outlines and wireframes that helped guide discussions on how to customize the user experience to suit their sales structure and communication style. We then skinned the app layouts with unique designs that made each section look and feel like the pet brand it represented. Simultaneously, we produced two new brand videos in house to support the app.
After a learning session in which we prepared the Petmate team to take ownership of the app, they worked with us to populate the extensive interactive platform. This increased their comfort level with the content management system and allowed them to become familiar with the digital space that would go on to grow and evolve with them over time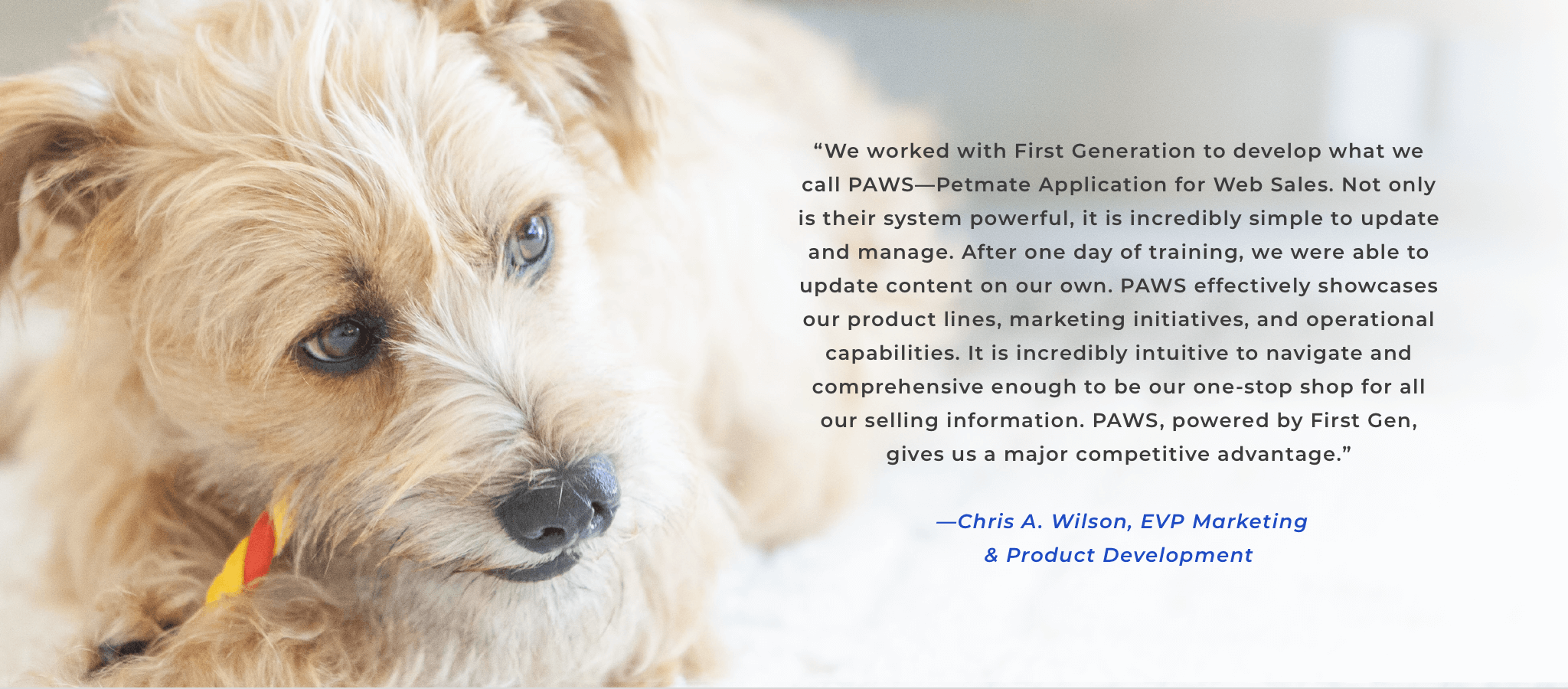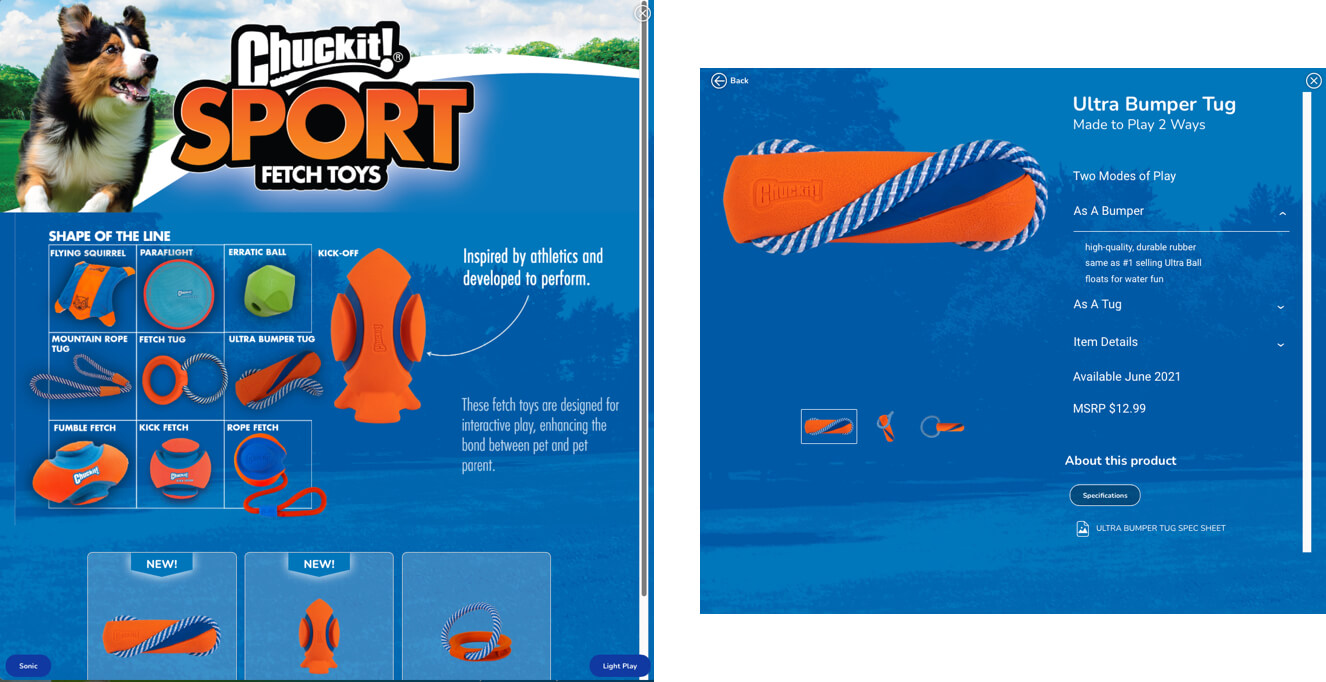 EVALUATE
The finished application was put into action at the virtual Global Pet Expo, allowing Petmate to connect with visitors and potential buyers despite the inability to have a physical trade show presence. Most importantly, the app will go on to serve them beyond a live or virtual trade show setting. It will also transform the everyday sales experience, allowing the sales team to be more nimble without the associated costs and concerns of travel. Like all of our clients who have opted for this branded web application, Petmate now has a valuable and current sales tool that can be leveraged for years to come.