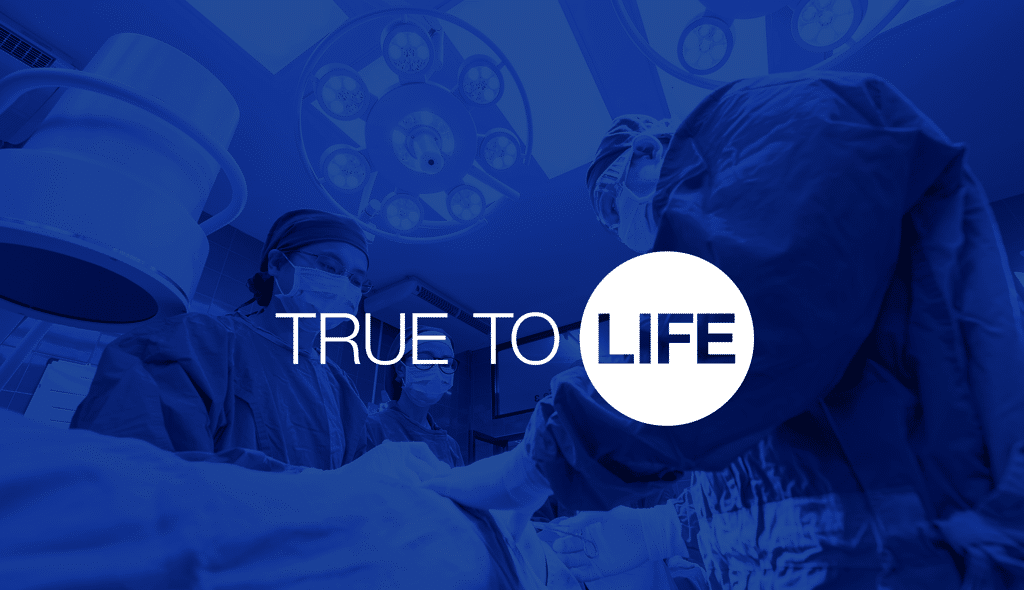 OLYMPUS TRUE TO LIFE LAUNCH EVENT
LISTEN
Olympus had constructed a stellar internal campaign to help illuminate the higher purpose of their work for teams around the globe.
Their goal: We have a full internal brand campaign and a vision. We need to launch it in a way that will stir up passion and excitement at all of our major subsidiaries.
ADVISE
There was a mountain of details to wrangle. Timing was tight and budget allocation was paramount. But we could make it happen with a strong communication and a well-constructed plan.
Our recommendations:
Be immersive

—Create a 360-degree experience

Put on a show

—Get people in the door with something enjoyable

Be authentic

—Tug the heartstrings with an earnest speech backed by real-life stories

Make the dollars work

—Stretch the budget and maximize your spend

Offload yourselves

—Rely on us as a resource from start to finish
SERVICES USED
Strategy
Consulting
Content Creation
Collateral Design
Video Production & Editing
Motion Graphics
Presentation Creation
Speech Scripting
Planning & Logistics
Set & Lighting Design
AV Support
ABOUT OLYMPUS
An international company with a passion for making a positive impact, Olympus has a hand in some of the newest and most exciting technologies. From cameras and audio, to medical and surgical, to life science, to industrial, they are constantly manufacturing and improving equipment that touches lives every day.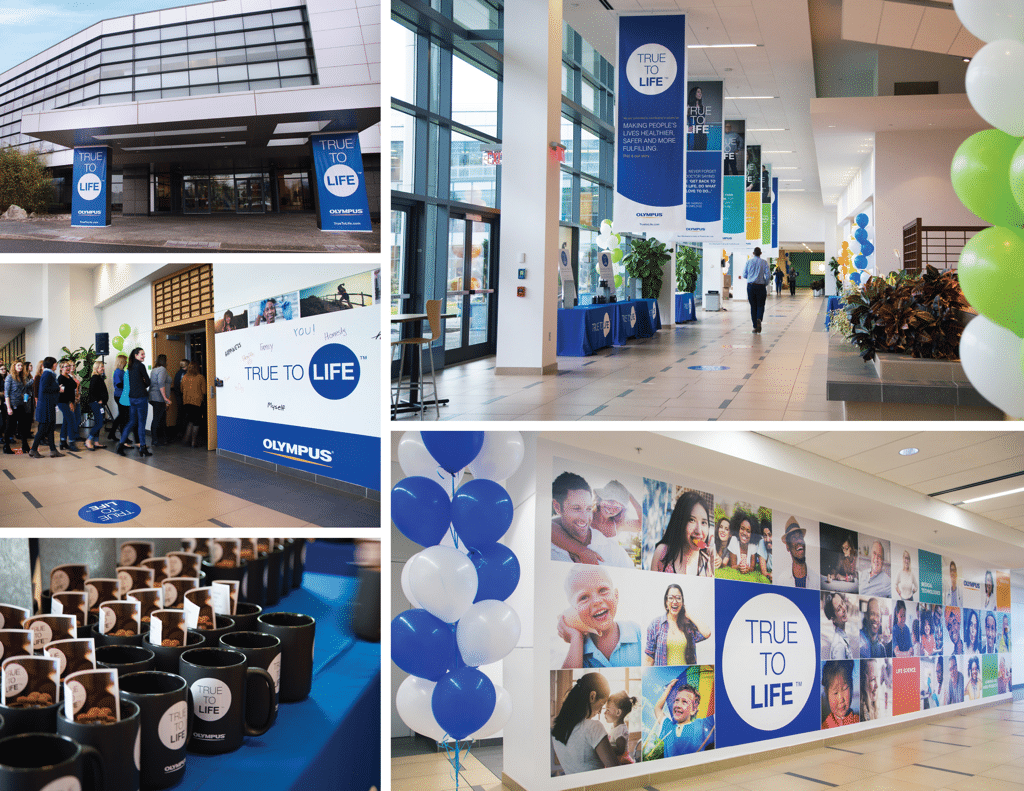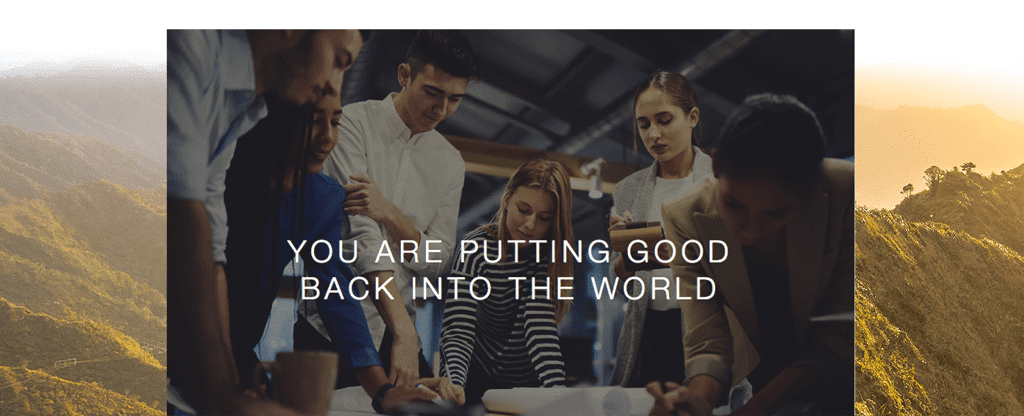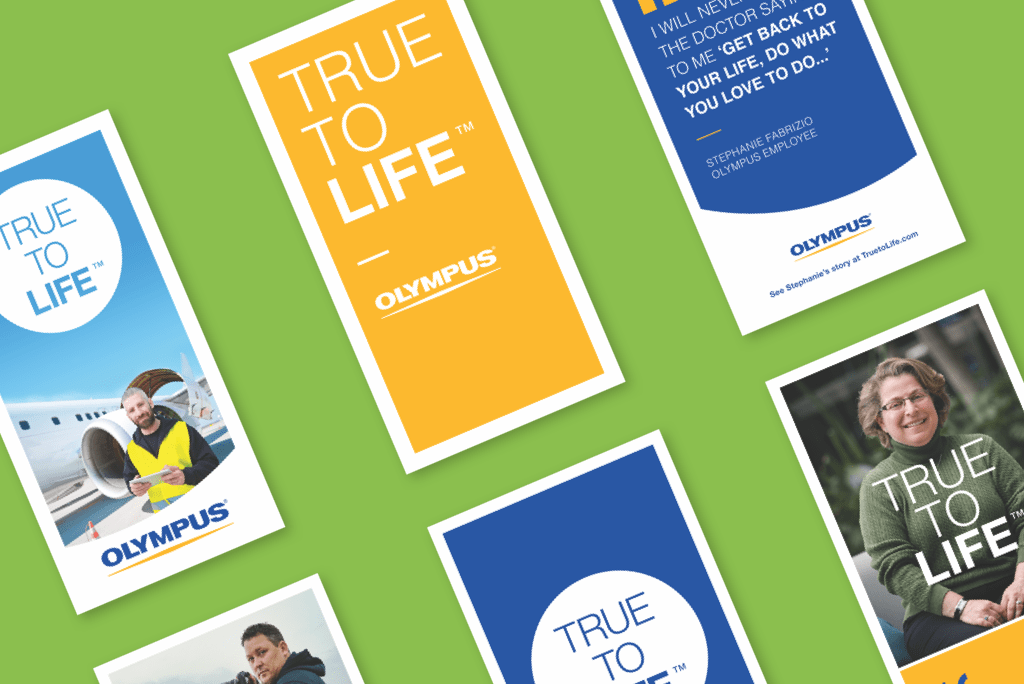 EXECUTE
We produced and executed an immersive launch event that transformed the Olympus America headquarters. Employees were welcomed with food, entertainment, giveaways, and a moving presentation delivered by the CEO.
For other subsidiaries, we coordinated the delivery of "Meeting in a Box" packages. Key locations around the world were able to create their own mini launch events, complete with a video of the CEO's moving speech, which we had recorded and edited.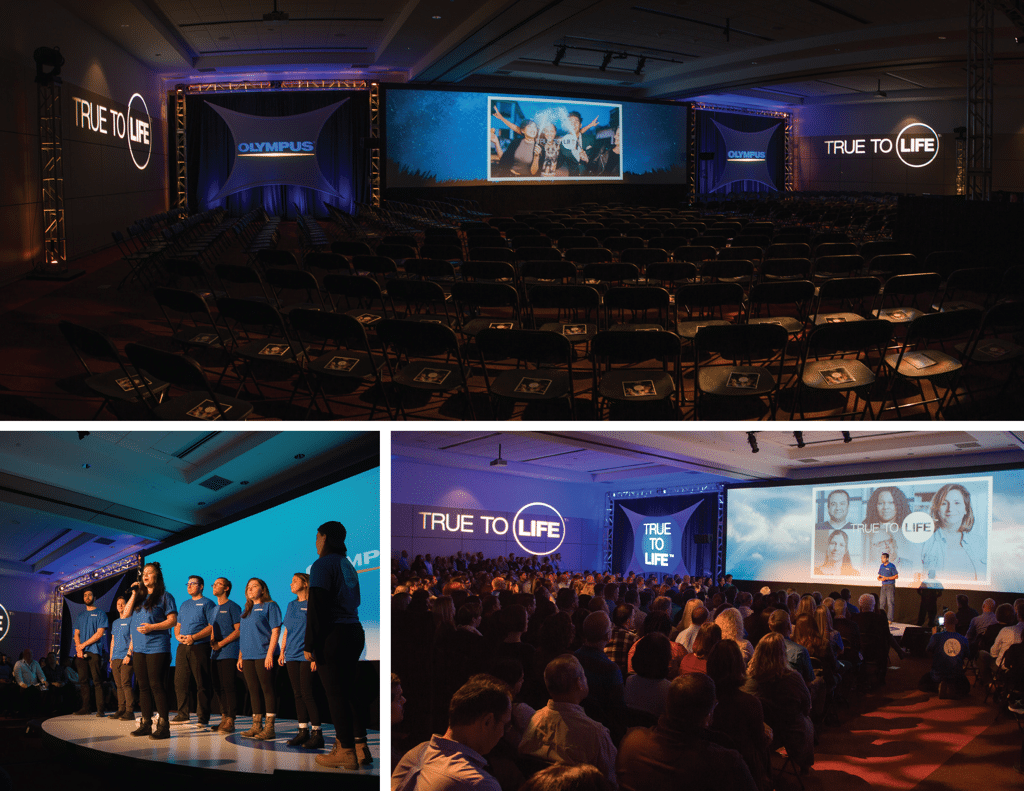 EVALUATE
20 locations across 5 countries created their own killer launch events with the "Meeting in a Box" packages. The CEO's message reached more than 5,000 employees, who were inspired to play their own role in the company's powerful new mission.
The internal team at Olympus continues to maintain the momentum of the launch, and we're here to support them as they keep the campaign top-of-mind for employees.