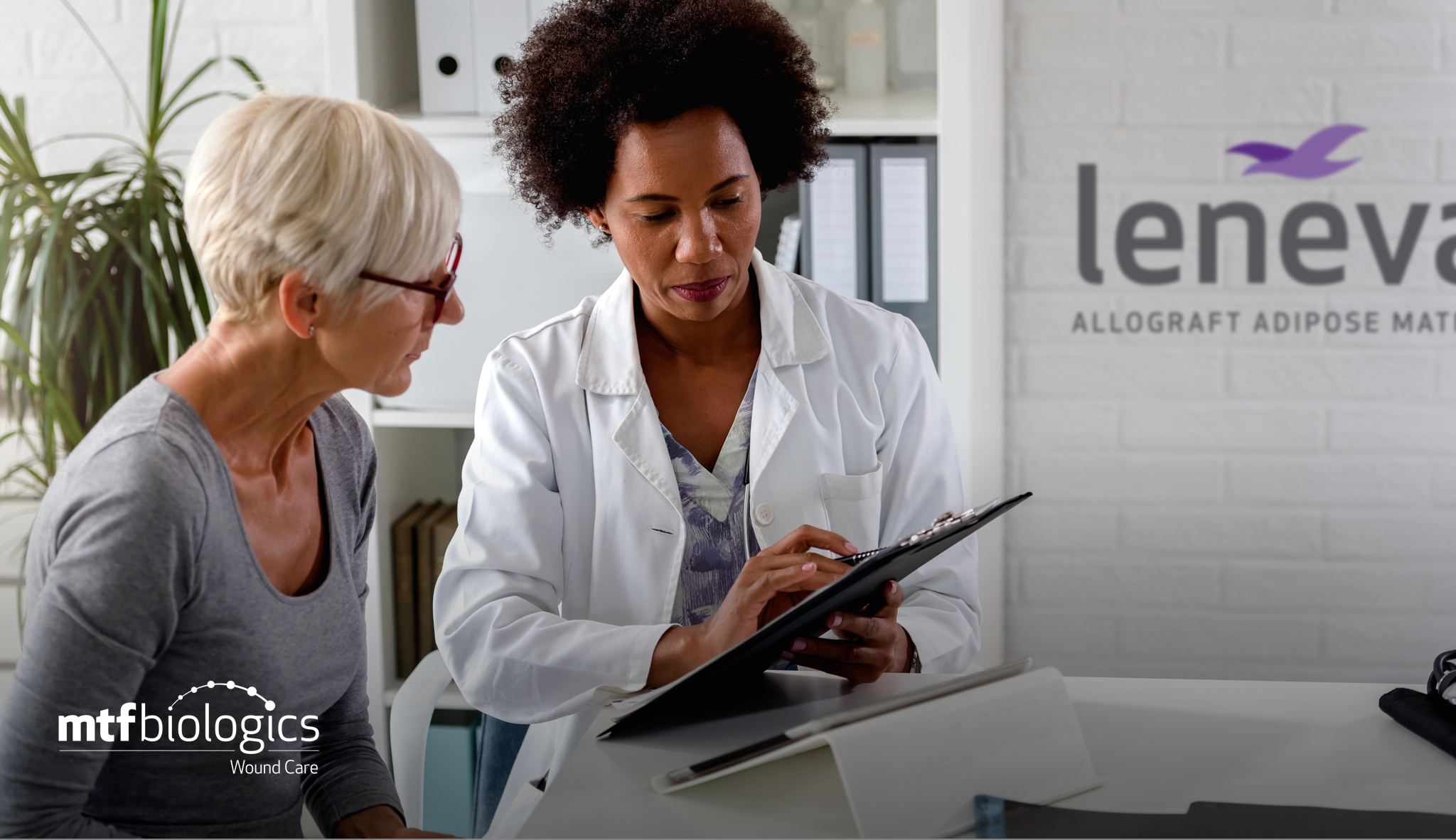 MTF Biologics Leneva Product Launch
LISTEN
MTF Biologics was expanding their product portfolio to include Leneva—an innovative, injectable adipose matrix used for tissue reconstruction. With Leneva, they were now able to offer a full portfolio of tissue products to address any wound care need, and they needed to let their audience know.
Their goal: We need materials that will generate interest and excitement for our new product while supporting our core brand.
ADVISE
As its own entity within an overarching brand, it was important to balance the Leneva branding with that of MTF Biologics. We also had to develop language that was unique to Leneva, but also fit into the broader product portfolio. This language helped drive the campaign materials used for the launch.
Our recommendations:
Build the Foundation

—Develop product language for a consistent and effective message that will best speak to the audience

Connect it Together

—Present the product within the larger brand portfolio to encourage recognition and connections

Support the Launch

—Develop various sales tools and communications to support an effective campaign
SERVICES USED
Research
Concept Development
Content Creation
Content Organization
Consulting
Collateral Design
Print Management
Presentations
Copywriting
Illustration
ABOUT MTF BIOLOGICS
MTF Biologics is a medical organization that boasts the largest tissue bank in the world. With a steadfast dedication to providing safe, high-quality allograft tissue, they continually fulfill their mission to serve patients, honor donors, and advance science for the good of all.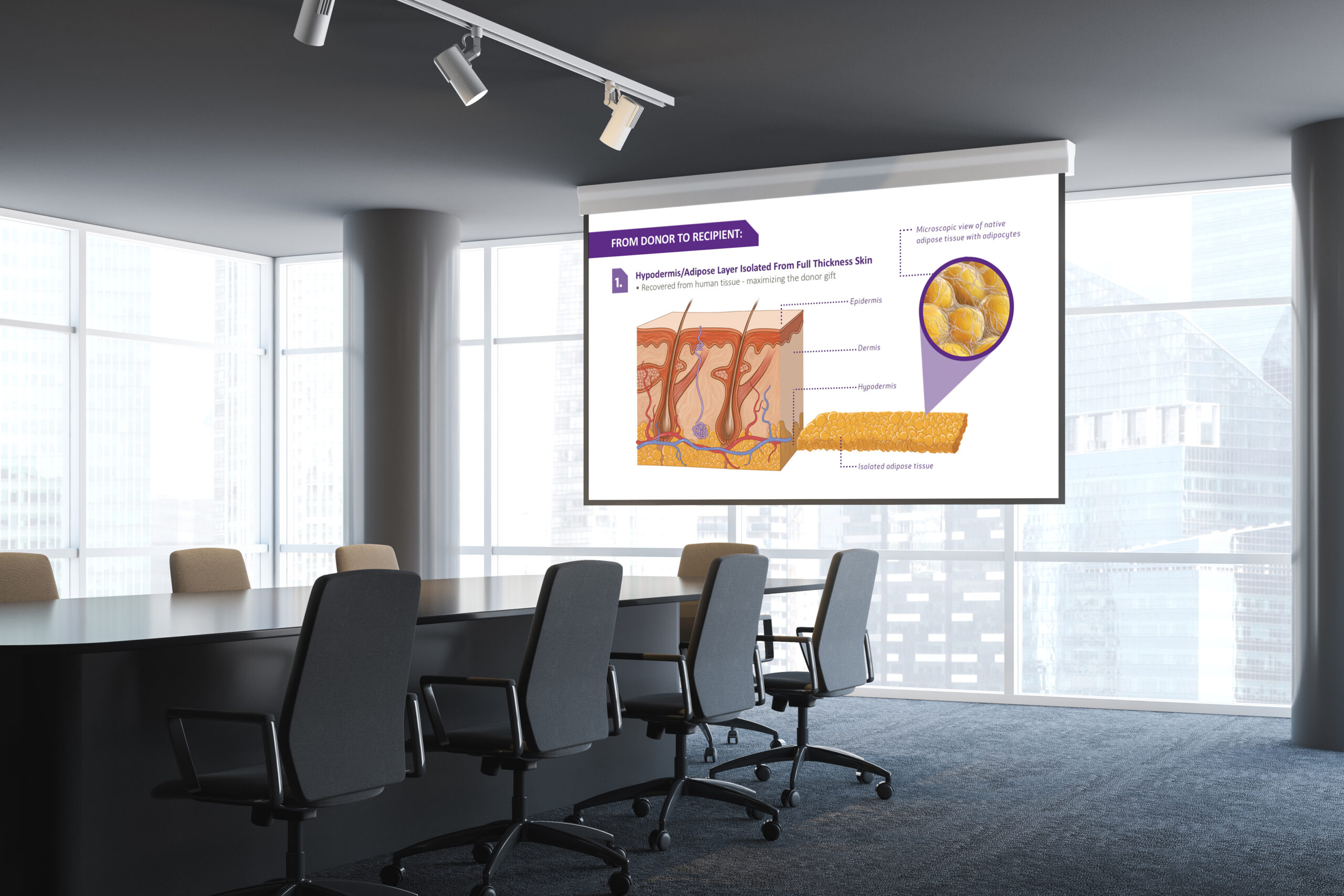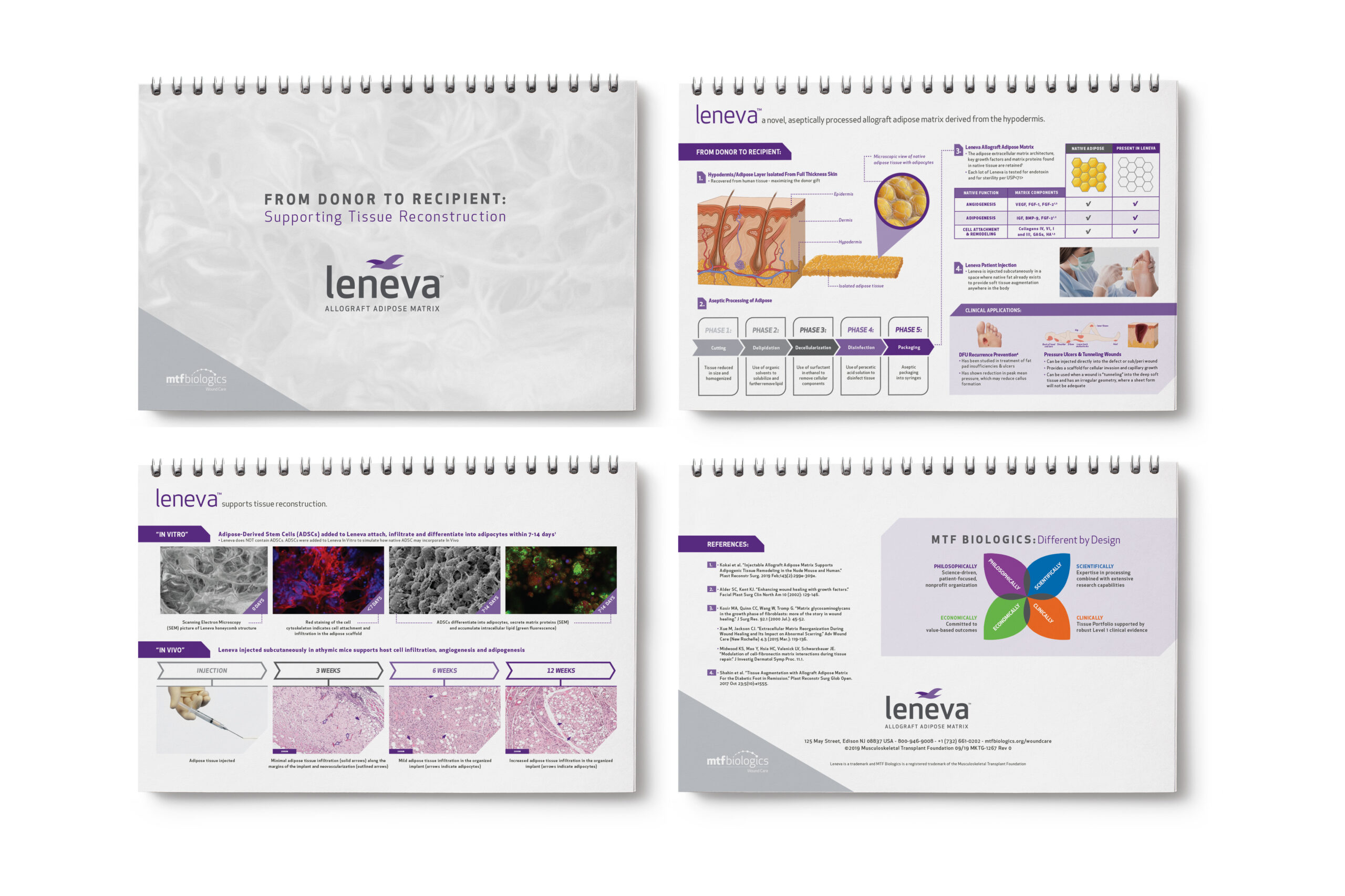 EXECUTE
After engaging in product training with the client, we positioned Leneva to connect with physicians through language that expressed the highly beneficial product features. This messaging was fashioned into a newly designed product highlights sheet with custom illustrations that could then be used across other sales tools within the launch campaign, including a tabletop flipbook and a PowerPoint presentation. Targeted eblasts and postcard mailers were also developed to tease the Leneva launch before its first industry trade show as well as to follow up with booth visitors afterward.

EVALUATE
MTF Biologics was able to garner new interest and new contacts with a strategic product launch that also supported their brand. Not only did it allow them to reach their audience in meaningful ways, it also gave them a foundation on which to build future product launches. The messaging, assets, and materials developed for Leneva provided a useful point of reference for providing the best sales tools, and they have since requested assistance in developing similar selling tools for another product to help grow interest in their portfolio.