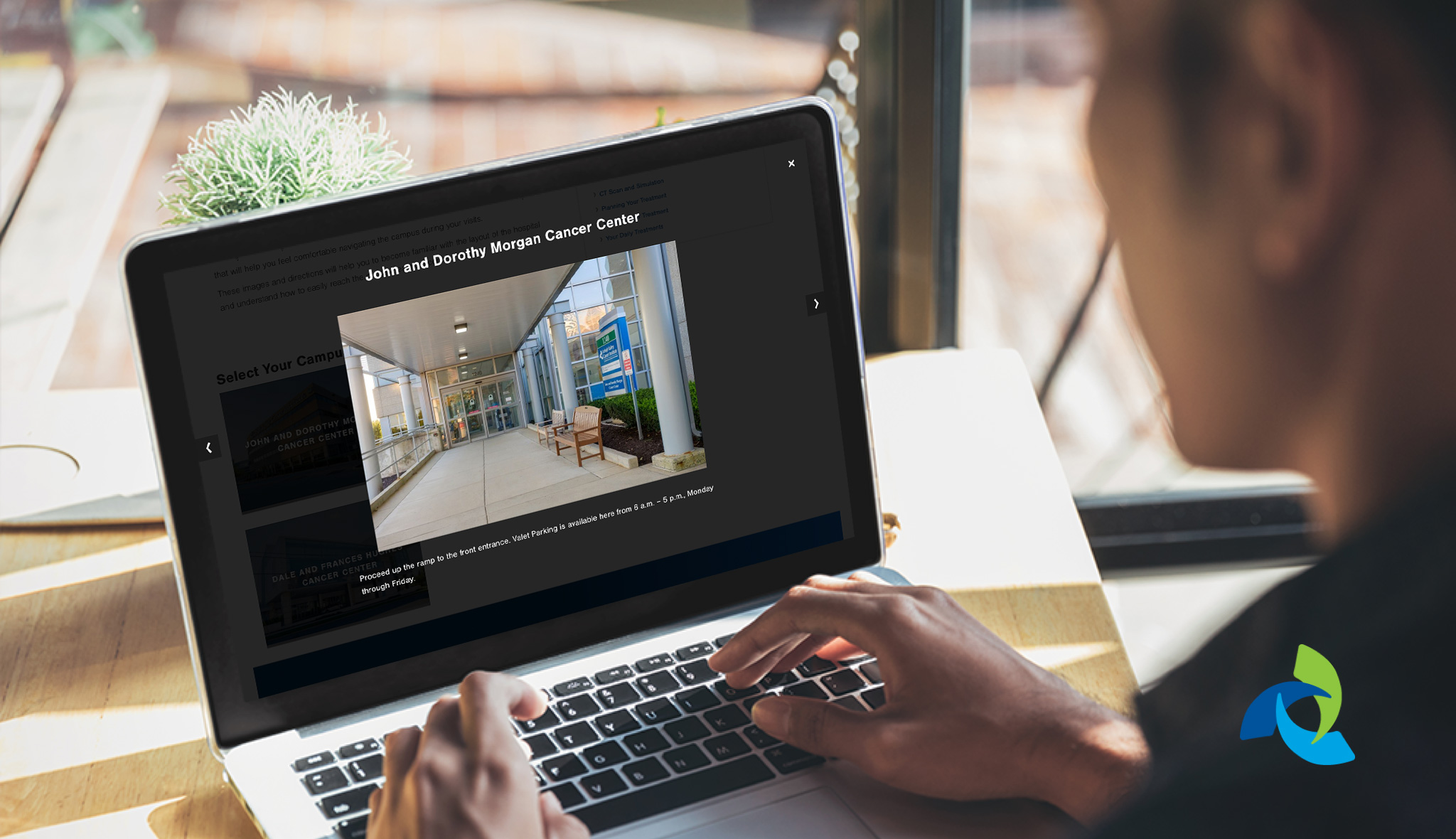 LVHN Radiation Oncology Tour
LISTEN
Lehigh Valley Health Network has some of the best cancer treatment teams, facilities, and equipment in the country. While that's a great benefit for patients, consumer insights led LVHN to understand that they could go above and beyond to help prepare people for what was to come in their treatment journey.
Their goal: We want to provide easy-to-follow online tours of the cancer treatment processes and facilities so patients will feel more at ease through their journey back to wellness.
ADVISE
We wanted to go beyond "tours" and provide a fuller, more informative experience. For ease of navigation, it was best to develop an immersive scenario for each of the three treatment locations. As we produced the videos, imagery, layouts, icons, and copy, we had to keep in mind that the patients weren't our only audience—the people in their support system would also benefit from understanding the patient journey.
Our recommendations:
Break it down

—Information should be easy to digest and navigate for users

Explore Options

—Map everything out and decide which medium is best to present each piece of information

Plan it Out

—Pre-plan shoots to ensure a smooth production process that won't disrupt the facilities

Think Ahead

—Organize deliverables and communicate with the LVHN web team for easy implementation
SERVICES USED
Concept Development
Content Creation
Content Organization
Consulting
Website Design
Graphic Design
Copywriting
Copy Editing
Proofreading
Video
Motion Graphics
Photography
ABOUT LVHN
With a mission to heal, comfort, and care for the community, LVHN is a vast network comprised of hospital campuses, health centers, physician practices, rehabilitation locations, ExpressCARE sites, and other outpatient care locations across eastern PA. They are always growing their specialties and technology and are focused on being your partner in health.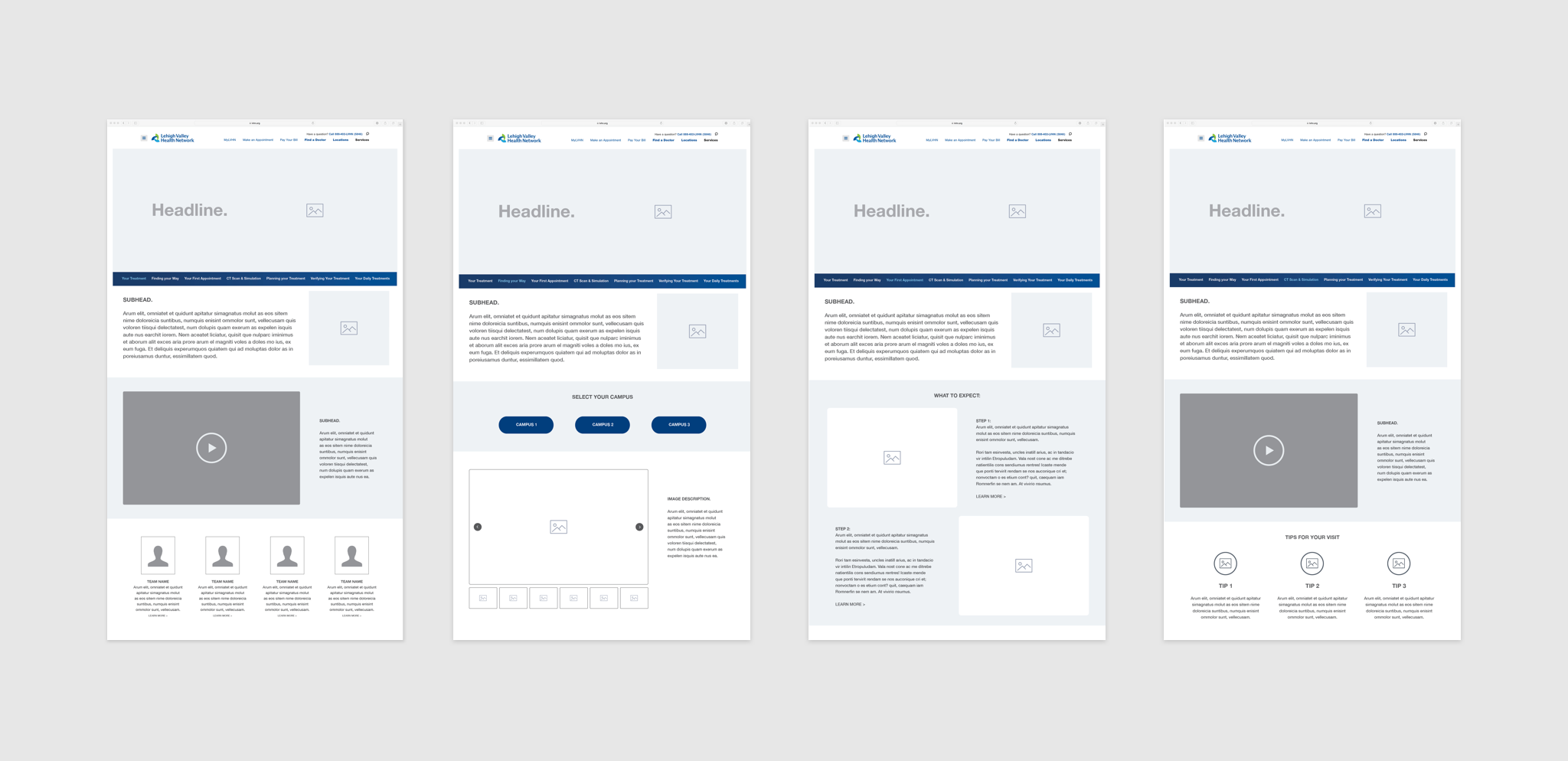 EXECUTE
Working with LVHN, we planned the content based on what location the patient chose, mapped out the different treatments, and broke everything down into chapters. Once the visual needs were identified, extensive planning of timing, logistics, crew, and location needs took place. Video and photography were shot simultaneously to help ensure we could quickly and respectfully move through the different hospital facilities as they continued business as usual.
The start-to-finish process was thoroughly explained using a combination of short videos, images, and text, which were organized into different chapters that could be accessed through web links. All was combined into designed wireframes using the LVHN brand guidelines. The assets were then transferred to the LVHN web team for implementation on their website.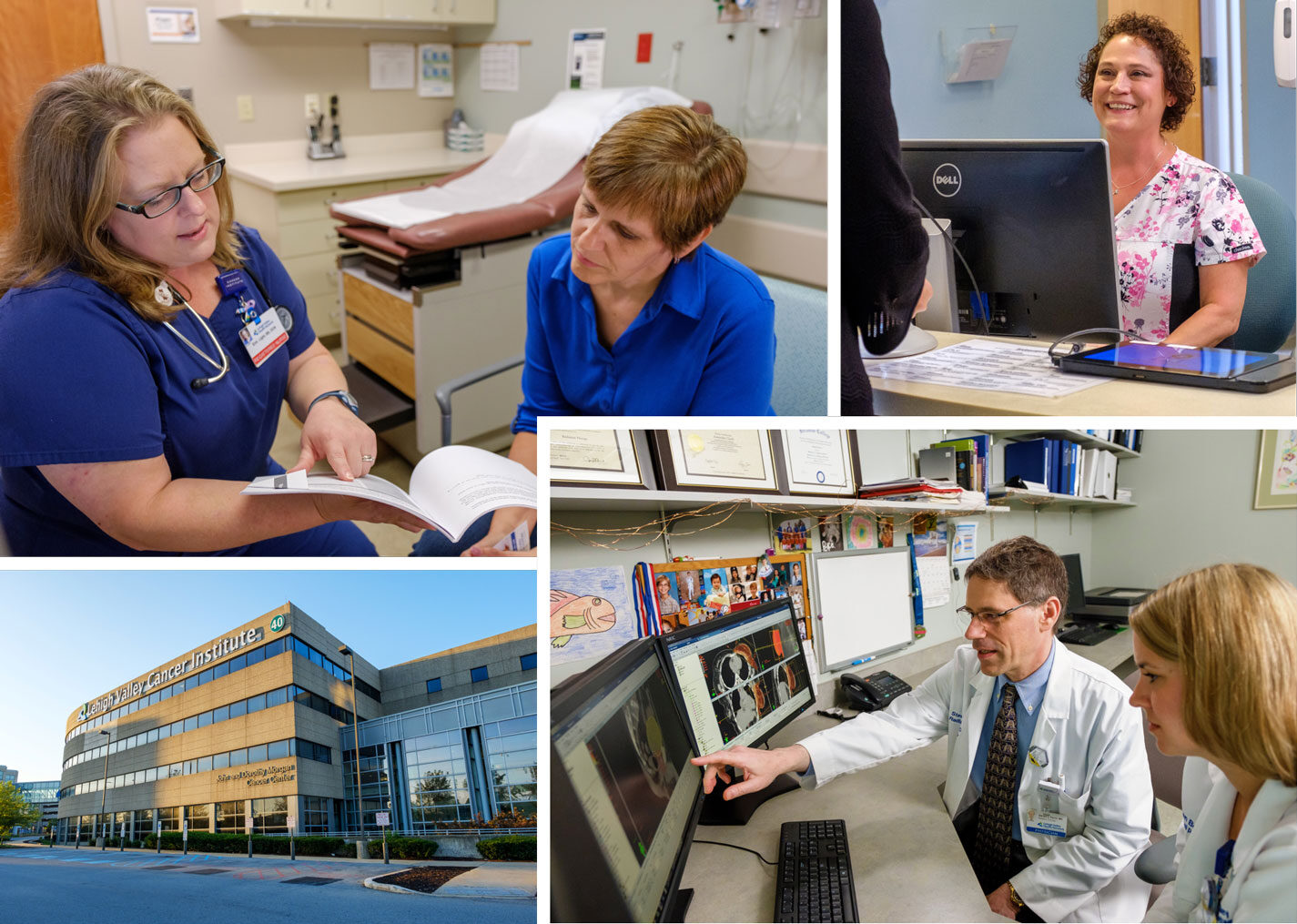 EVALUATE
With these online tours that focus on guiding people through the cancer treatment journey, LVHN is able to help patients and their entire support team understand how the treatments work and what to expect. It breaks down the process into digestible parts and takes a lot of uncertainty out of what can often be an anxious time.
Being there for patients in this way is a big part of what drives LVHN, and we're proud to support them as they focus on being your partner in health.